Cardiothoracic Imaging Fellowship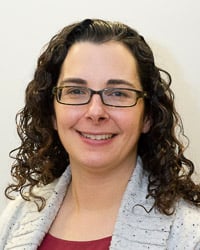 The Department is pleased to announce a new fellowship in Cardiothoracic Imaging. Maria Barile, MD is the Program Director.
Our one-year clinical fellowship in Cardiothoracic Imaging (CTI) provides comprehensive involvement in clinical, educational, and research activities, and provides excellent preparation for a career in academic radiology or in private practice.
The division of CTI at the University of Massachusetts Memorial Medical Center (UMMMC) has been at the forefront of recent advances in CTI from both clinical and research perspectives and provides a strong academic environment for fellowship training. Our fellows are involved in all aspects of clinical CTI under the supervision of the program director and the CTI faculty. Our fellows receive mentoring, academic time, and support for teaching and research endeavors. They are exposed to the full spectrum of cardiothoracic disorders and a variety of diagnostic imaging methods, including but not restricted to CT- and MR-angiography, thoracic MRI, functional CT- and MR-imaging, and 3-D reconstruction techniques and post-processing methods. There is also a strong cardiac imaging component within the section, with over 800 cardiac CT and MR exams performed per year. Dedicated time (approximately 30%, plus additional time on an elective basis) is also provided for fellows to cover the cardiovascular part of their training providing clinical experience in state-of-the art imaging of the heart and vascular system using CT and MRI in both the adult and pediatric populations. In addition, our fellowship offers the possibility of an integrative thoracic oncology, thoracic interventional, or pediatric thoracic imaging elective.