Navid Zeraatkar, PhD - SNMMI One to Watch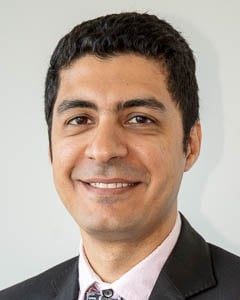 Congratulations to Navid Zeraatkar, PhD for being selected as One to Watch by the Society of Nuclear Medicine and Molecular Imaging. The Ones to Watch list singles out 30 top early career professionals. Dr. Zeraatkar is an Instructor in the Department of Radiology working with Michael King, PhD.
Nomination Information
Dr. Navid Zeraatkar's research in the field of nuclear medicine imaging started while studying for his Master's Degree program in Radiation Medicine Engineering in 2007. For his Master's thesis, he worked on Monte Carlo modeling of a PET system. Upon graduation, he accepted an offer from Parto Negar Persia (PNP) Company, a start-up company working on development of medical imaging and diagnostic systems and started work in 2010 at PNP Co. as Senior Researcher in the R&D department. Regarding his enthusiasm and expertise, he soon started serving as manager and team leader of large-scale projects. He contributed in several projects including development of a preclinical SPECT system (HiReSPECT), a preclinical PET system (Xtrim-PET), gamma probe system (SURGEOGUIDE), and intra-operative gamma camera (SURGEOSIGHT). He also collaborated actively for development of a Urea Breath Test system and Dual-Headed Cardiac SPECT systems. In 2012, he started his PhD program in Biomedical Science, at Tehran University of Medical Sciences, and proposed an idea for desktop SPECT imaging. He graduated with a PhD in 2017 and joined Dr. Michael King's Lab in UMass Chan Medical School as Postdoc Fellow (recently promoted to Instructor) where he has been working on design and development of a new generation of dedicated brain SPECT systems. His active collaboration in peer-review was honored with an Outstanding Reviewer Award from IOP Publishing in 2018. So far, Navid has two US patents and 19 peer-reviewed journal papers with 200 citations.
The Society of Nuclear Medicine and Molecular Imaging (SNMMI), is a nonprofit scientific and professional organization that promotes the science, technology and practical application of nuclear medicine and molecular imaging. SNMMI strives to be a leader in unifying, advancing and optimizing molecular imaging, with an ultimate goal of improving human health. With 15,000 members worldwide, SNMMI represents nuclear and molecular imaging professionals, all of whom are committed to the advancement of the field. For more info visit: https://www.snmmi.org/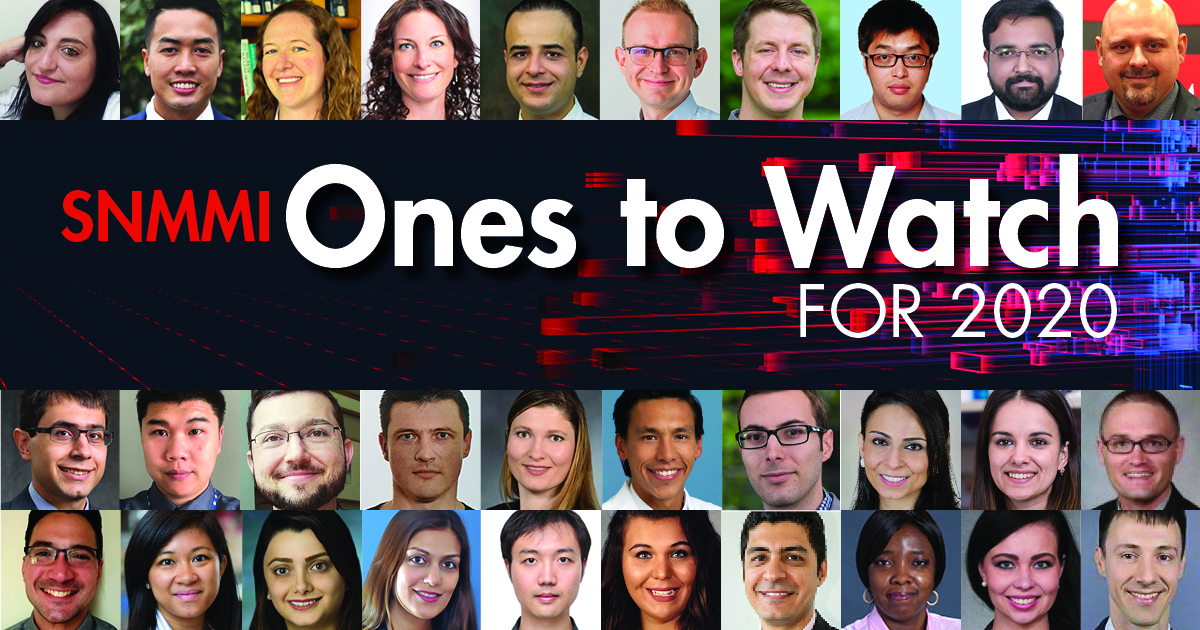 SNMMI is pleased to announce that you have made our annual list of 30 early career professionals selected as "Ones to Watch" for 2020! Launched in 2018, SNMMI's Ones to Watch campaign aims to recognize those with the potential to shape the future of precision medicine across all spectrums of the field. With the help of the SNMMI Committee on Councils and Centers, the SNMMI Early Career Professionals Committee, and the SNMMI-TS Professional Development Committee, SNMMI has identified you as a future thought leader in nuclear medicine and molecular imaging.