Junior Faculty Development Graduates
Three radiology faculty members recently graduated from the Junior Faculty Development Program. The intensive professional development experience is designed to accelerate participants' academic and professional development, comprising a nine-month curriculum with individual projects conducted under the guidance of senior faculty mentors. Project topics represent mission areas of education, research and service, ranging from clinical trials to outcomes-based research to educational initiatives and planning for new clinical services.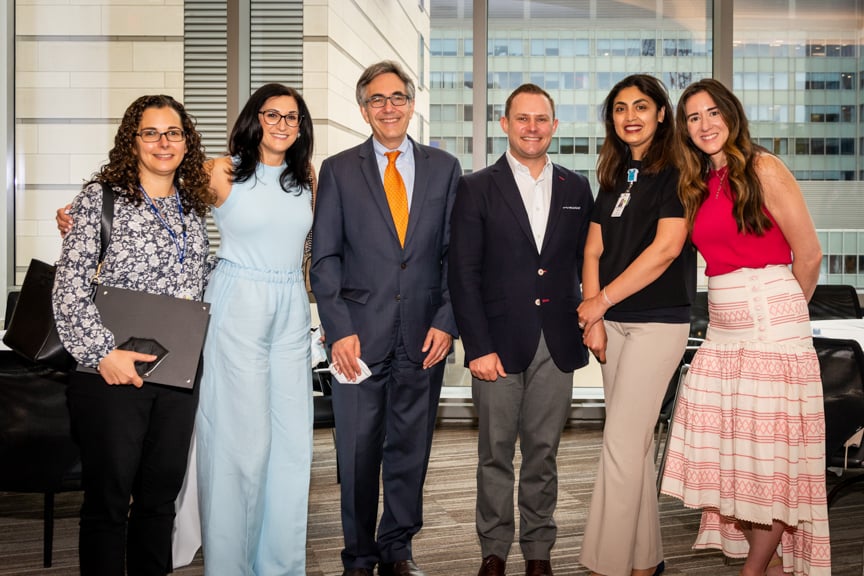 Radiology JFDP Graduates
Amina Saghir, MD, "Impact of Coronary CT angiogram on ED length of stay and hospital flow"
JFDP is a great professional development course that focuses on increasing the research and leadership skills. Thank you, Amin
(mentor: Kevin Kotkowski, MD, assistant professor of emergency medicine)
Gabriela A. Santos-Nunez, MD, "Leadership Pathways followed by Latinx Radiologists in Academia."
My long-term goal with this project is to increase the knowledge of what factors may foster leadership diversity in the field of radiology. This will be the first study that will examine their experience and pathways taken to hold positions in higher leadership ranks
(mentor: Milagros Rosal, PhD, the Imoigele P. Aisiku, MD'97 Chair in Health Equity and Diversity and professor of population & quantitative health sciences)
George Watts, MD, "Training Radiology Residents in a Pilot Project: Fluoro-guided Joint Injections Using a Cadaveric Model"
"The JFDP has provided top-notch instruction and essential tools for career building, scholarship, and leadership. What I've gained from the program will allow me to be a more effective mentor, a better colleague, and a more impactful researcher."
(mentor: J. Aaron Scott, DO, assistant professor of anesthesiology & perioperative medicine)
Radiology Mentors
Three Radiology Faculty members served as mentors for JFDP participants from other departments.
Danielle Birmingham, MD, assistant professor of anesthesiology & perioperative medicine
(mentor: Carolynn M. DeBenedectis, MD, associate professor of radiology)
Meaghan C. Doherty, MD, assistant professor of pediatrics
(mentor, Alexander A. Bankier, MD, PhD, professor of radiology)
Liam Porter, MD, assistant professor of emergency medicine
(mentor: Maria Barile, MD, assistant professor of radiology)
For more information about the program and this year's graduates see UMass Chan News