Radiology Graduation - Polar Park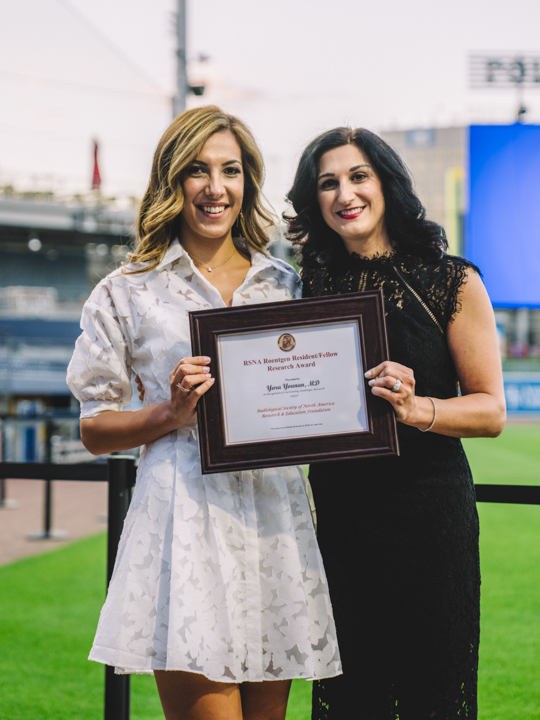 On June 9 the Department of Radiology hosted the annual 2022 graduation ceremony at Polar Park, the home of the Worcester Red Sox. The evening started with cocktails and dinner on the concourse and then everyone moved to the stands for the award presentations at home plate. Carolynn DeBenedectis, Residency Program Director, opened saying "we have had another great year in the radiology residency here at UMass, due to our wonderful residents. The prior 2 years of their residency has been extremely challenging and different due to covid, we finally started to see some normalcy return this year. The residents still had to face some of the challenges of COVID (constantly changing rules and regulations, masking, testing, zoom holiday party, and not being able to eat during conferences). It was nice that we were able to re-establish some of the fun things we did pre-COVID, even if modified, such as the resident welcome party at my house (no family and outdoors) and we got to resume the tradition of Dr. Rosen taking the residents to a baseball game this year - here at beautiful Polar Park to see the WooSox play, residents traveled to national radiology conferences to present their research, and now today a full graduation celebration. Our graduating 4th year residents (Daniel, Sameer, Uday, Tina, and Yara), after successfully passing their core exam, went on to spend the year doing mini fellowships and senior electives. Tonight we are delighted to be able to gather in person to honor them."
Special Resident Awards
RSNA Resident Roentgen Research Award – Dr. Yara Younan
Michael A. King PhD Research Award – Dr. Zeynep Vardar
Dr. Balikian "Extra Mile" Award – Dr. Tina Shiang
Resident as a Teacher Award – Drs. Matthew Mariyampaillai and Yev Kharoov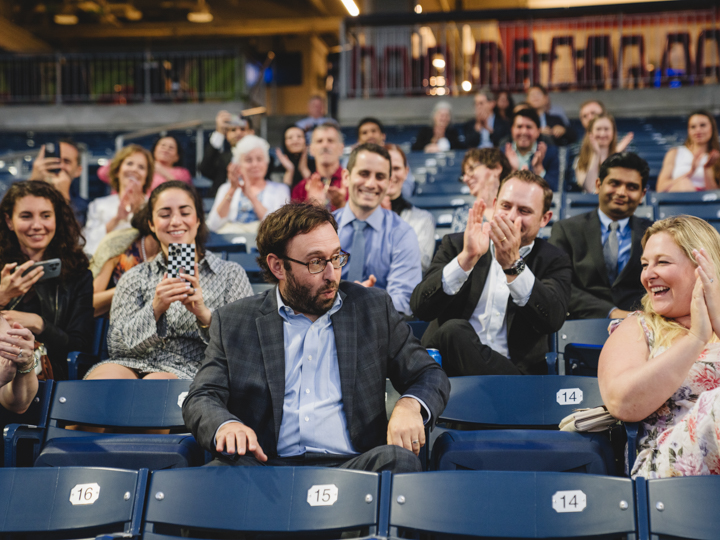 Teacher of the Year Award
Each year the residents honor a faculty member with Radiology Teacher of the Year Award, this year the award was presented to Dr. Alan Goldstein, Division Chief for Abdominal Radiology.
Graduating Residents

Daniel Alvarez Valero, MD

Independent Interventional Radiology Residency at UMass Chan
Sameer Hanfi, MBBS
Abdominal Imaging and Intervention Fellowship at Brigham and Women's Hospital

Uday Malhotra, MD

MSK fellowship at Massachusetts General Hospital
Tina Shiang, MD

MSK and Informatics Fellowship at Brigham and Women's Hospital
Yara Younan, MD
UMass Chan to continue Integrated Interventional Radiology Residency Program
Graduating Interventional Radiology Residents

Roberto Kutcher-Diaz, MD

Jojo Yeboa, MD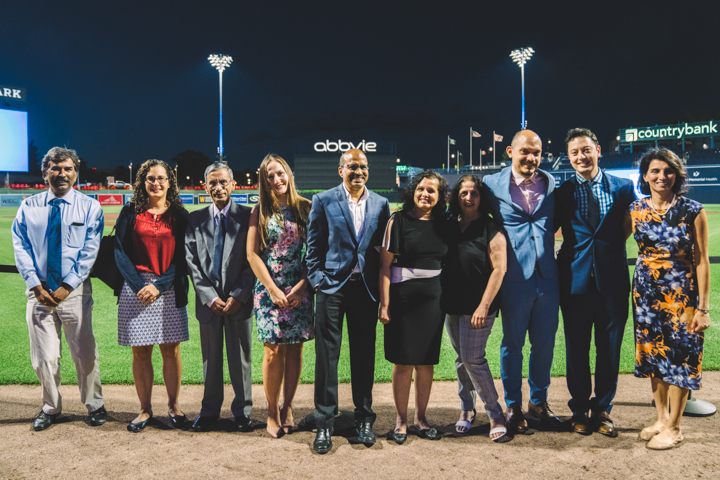 Graduating Fellows

Pritish Aher, MBBS, Cardiothoracic Imaging Fellow

Ashwini Kulkarni, MBBS, Abdominal Imaging Fellow

Zeynep Vardar, MD, Breast Imaging Fellow

Vaishali Kapare, MBBS, Neuroradiology Fellow

Marwa Elnazeir, MD, Interventional Neuroradiology Fellow