Tina Shiang RSNA Certificate of Merit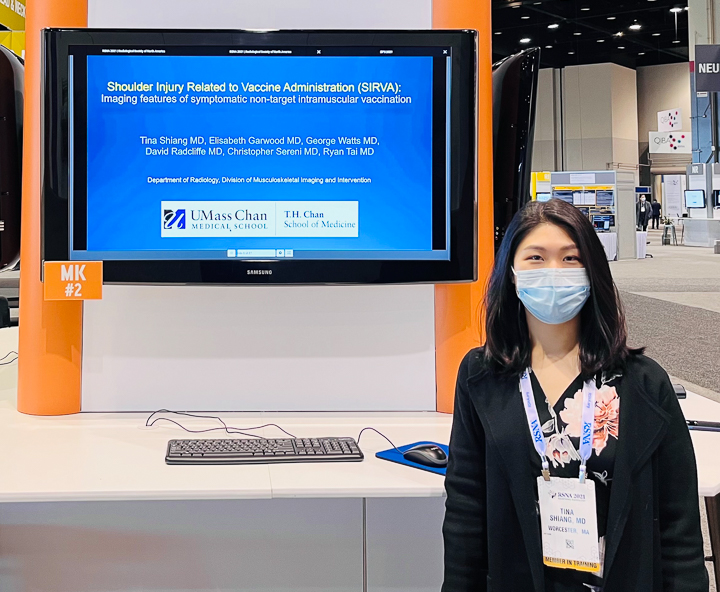 Congratulations to Tina Shiang, MD, on receiving the Certificate of Merit award for her education exhibit at the 107th Scientific Assembly and Annual Meeting of the Radiological Society of North America, November 28 – December 2, 2021, McCormick Place, Chicago, Illinois.
The title of Dr. Shiang's presentation: Shoulder Injury Related To Vaccine Administration (SIRVA): Imaging Features Of Symptomatic Non-target Intramuscular Vaccination
Each education exhibit presentation is reviewed by the Education Exhibit Awards Committee, a separate entity from the Education Exhibits Committee, during the meeting. After reviewing 1514 education exhibits, the awards committee chose to present 24 Magna Cum Laude awards; 52 Cum Laude awards; and 236 Certificate of Merit awards. Congratulations on a wonderful contribution to the 2021 RSNA Annual Meeting.
Other UMass Chan Radiology Attendees at RSNA