Praise for Kalyn Dhroso, PA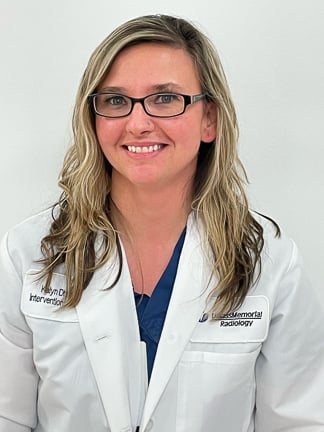 Good evening. I wanted to let you know of a positive impact to patient care which occurred this evening.
I had signed up to take care of an elderly female who arrived by EMS for abdominal dissension. The patient had liveries cirrhosis and was in need of a paracentesis. She had made attempts at scheduling at the Leominster Campus however her appointments were cancelled due to a nursing shortage. She was able to be scheduled in Worcester today. Unfortunately she was not able to drive down there, prompting her to call the ambulance and bring her to our ED. She had no chief complaint other than needing a paracentesis.
Knowing this I had walked over to interventional radiology and spoke with Kalyn. She had a conversation with the patient earlier in the day and had felt bad she had to reschedule. She was at a loss as she had no nurse to assist. She volunteered to do it at the bedside in the ED if we could spare a nurse. Anita Tatro readily made a nurse available to assist her.
The patient had a successful paracentesis of 4 Liters and was discharged home. This could not be possible without the selfless act on behalf of Kalyn. This occurred at the end of her shift and she got out quite late.
Eric Otterson, PA-C
Emergency Medicine Advanced Practice Provider Educator UMass Memorial Medical Group
Health Alliance-Clinton Hospital, Leominster Campus
Thanks for sharing. We all feel incredibly lucky to have Kalyn as part of our team.

Kalyn, thank you again for all you do. I echo this praise and appreciation.
Thanks for making such a difference every day for our patients.

Best,
Max Rosen