Elisabeth Garwood - Worcester Regional Women's Conference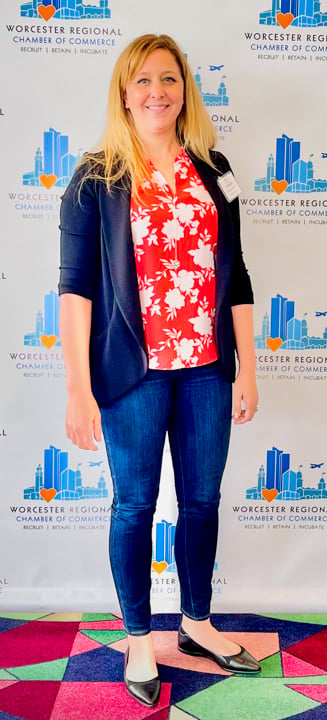 Our own Dr. Elisabeth Garwood was invited on behalf of UMass Memorial Health to attend the 13th annual Worcester Regional Chamber of Commerce's Worcester Women's Leadership Conference in June. This one-day leadership conference held at the DCU Center brings together women leaders from the central Massachusetts business community for the purposes of networking and professional development.
Dr. Garwoood noted the "the conference's keynote speakers and breakout sessions provided a unique opportunity to meet and learn from women entrepreneurs and leaders from various industries across the region."
The 2023 conference will be held on Thursday, May 4 from 7:30-4:00 PM. Radiology department members should contact Cindy Wilson if you are interested in attending.