Retirements
Two members of the Radiology staff retired at the end of September. Linda Hughes, administrative assistant who helped with faculty credentialing, CME credits and faculty support, and Charlene Baron who worked with instructional technology, photography, radiology newsletter and maintained the department's websites.
Linda Hughes started at UMass in 1990 and worked in Plastic Surgery, Primary Care and Pediatrics Child Protection before joining the Radiology department in 2004. Linda looks forward to taking classes in Tai Chi and Yoga, working on house projects and when it's safe to travel again, she and her husband plan to travel in an RV across the county.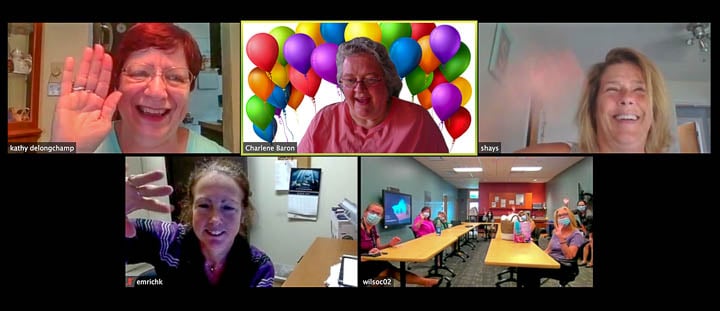 Charlene Baron started at UMMS in 1981 in the department of Orthopedics, then moved to the Cell and Developmental Biology department until the Division of Translational Anatomy joined Radiology in 2015. She has experienced many changes during her 39 years at UMMS, advancements in technology and the growth of the institution. In her retirement Charlene plans to travel, work on both home and creative projects and keep active with geocaching. 😉 She will also continue part time working with department websites and newsletter.