Changes in Radiology Organizational Structure
As we start the new year, I'd like to announce some changes to our departmental organization structure.
Education: Over the past several years we have had an education committee overseeing our medical students, residents and fellows, with Chris Cerniglia responsible for our medical students "service line", Carolynn DeBenedectis serving as our residency director (with Carolyn Dupuis and Chip Watts serving as assistant residency directors), and Gopal Vijayaragahavan providing oversight of all our fellowships. With this structure I have not had a Vice Chair for Education.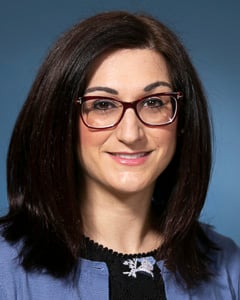 I'd like to announce that Carolynn DeBenedectis will become our new vice-chair for Education, Chris will continue to serve as our Director for undergraduate medical education (UGME) and Gopal will continue to serve as our Director for fellowships. In her new role, Carolynn will be responsible for ensuring that our Residency and Fellowships are compliant with the increasing ACGME regulations and standards. In addition, she will continue to help us expand the "visibility" of our training programs and ensure that we attract and support a diverse group of trainees.
As UMMS embarks on implementing the strategic plan for the next 5 years, it's my expectation that Chris will assume greater responsibilities in UGME, both in how UMMS students are introduced to Radiology and in support of UMMS' efforts to provide career development opportunities for clinician educators.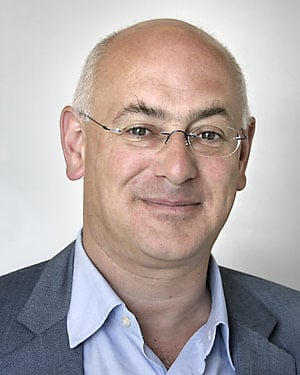 Academic: On December 31, 2019 we welcomed Alex Bankier to the department. Alex will serve as my "first" Vice-Chair for Academic Affairs. In this role Alex will help me with mentoring and faculty development; assist individual faculty with research, publications, and promotions; and assist me with other UMMS responsibilities.
Operations: With Darren Brennan reducing his time in the department, he has stepped down from his role as Vice Chair for Enterprise Operations and Community Radiology. Hao Lo will now assume responsibilities as my Vice Chair for Diagnostic Operations. Our Chiefs of Radiology at the member hospitals (Brian Brochu at Marlborough and Amin Chaoui at Health Alliance) will now report directly to me. Stephan Wicky Van Doyer will continue in his role as Vice Chair for Interventional Operations.
Quality & Safety: Steve Baccei will continue to serve as my Vice Chair for Quality and Safety, in addition to his new role as Associate Chief Medical Officer for UMMMC.
Research: Mike King and Matt Gounis will continue to serve as Vice Chair and Associate Vice Chair for Research.
Please join me in thanking all the Vice Chairs for their time, effort and expertise in helping run and grow our department, and welcoming Carolynn to her new role.
Best,

Max