GoRed for Women Basket Raffle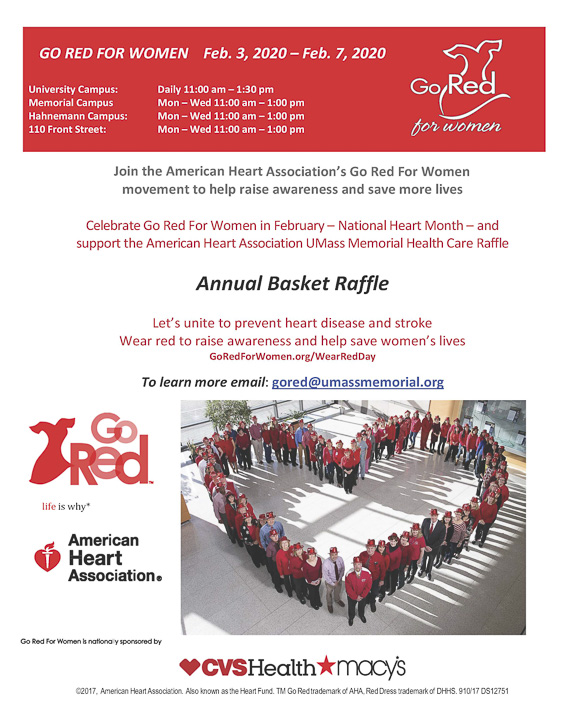 Thank you so much for everything you did to make this a successful year! We raised $10,020 total on our basket raffle to support GO RED FOR WOMEN!

A very special shout out to:
Susan Gustafson – Front Street
Linda Anderson and Sharon Krupski – Hahnemann
Michele Foley and Marcia Amaral – Memorial

University
Michael Desalvo & Steve Guerin – Sodexo - thank you for hosting us all week!
My Radiology team who moved baskets daily and helped man the tables: Lauren George, Kevin Reynolds, Steve Beaudoin, Patrick St. Jean, Kaitlin McFadden, Diane Kuindersma, Deb Pellegrino, Jason Wilder, Phil Bottone, Julie Rivers
5 Years of Success!!! Go Red for Women and the Heart Associations thanks you!!!!
2016: $10,126
2017: $9,754
2018: $9,021
2019: $10,000
2020: $10,020
Kathy Green
Sr. Director, Radiology Services
The slide show below includes the baskets, the team that helped sell and move baskets every day, along with some of the winners!