Research Study in China
Venkatesh Murugan, MBBS, HVC-BCS Research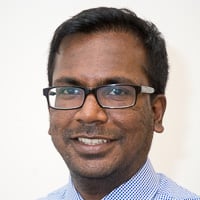 I had the distinct privilege of visiting China this year as a part of an ongoing field research study conducted by Dr. Young Kim in collaboration with several distinguished scholars in China. We have been investigating the different facets of Hepatic Vena Cava (HVC) Budd Chiari Syndrome (BCS), which is common in East Asian countries. HVC-BCS is a rare disease with a chronic course and vascular interventions such as angioplasty with or without thrombectomy and stenting have been the mainstay of treatment. The goals of my work was to find the rates of re-stenosis in patients who underwent endovascular interventions and develop a model to predict the risk for re-stenosis based on patient characteristics.
Upon arriving in Shanghai, I was pleasantly surprised by the warmth of the Chinese people. The first week of my trip was spent in Nanjing, the capital of Jiangsu province. Nanjing had such a rich cultural history with many attractions, and I experienced the diverse local cuisine (including duck blood soup, the local favorite). I shadowed attending radiologists while they performed image-guided body procedures and I was amazed to routinely see 30 CT-guided procedures done in a day. The teaching hospital had state-of-the-art CT and MRI scanners and although I do not have an exact number, I remember seeing at least 10+ MRI scanners in the main campus.
My next stop was Xuzhou, a city two hours by train to the northeast of Nanjing. The UMass Radiology Department has a collaboration with the Interventional Radiology Department at the Xuzhou Medical Center which carries an excellent reputation for their interventional radiology service. Amazingly, they have a database of >600 patients with this rare disease in the past 6 years alone. I was very interested to observe the various treatment options that they offered their patients. The Interventional Radiology Department at Xuzhou is a full-fledged clinical service, with attendings and residents in-house 24/7. They admit and manage their own patients, treating a wide gamut of cases including peripheral arterial disease, endovascular aneurysm repairs, hepatobiliary interventions, interventional oncology and so forth. The Chairman Dr. Hao Xu is a world-renowned expert in the management of BCS and I had the pleasure of seeing him performing procedures with his typical ease. I cannot thank Dr. Xu enough for his teaching and hospitality.
During my visit, I gathered data on 96 consecutive patients who underwent treatment for HVC-BCS at Xuzhou Medical Center from January 2017 to September 2017 and reviewed the pertinent imaging. I hope to gather further information to identify risk factors for recurrence. In the end, this field study was an enlightening experience, both culturally and academically. I will never forget this experience and it has certainly inspired me to pursue a career in academics.
Venkatesh Murugan, MBBS