High School Mentorship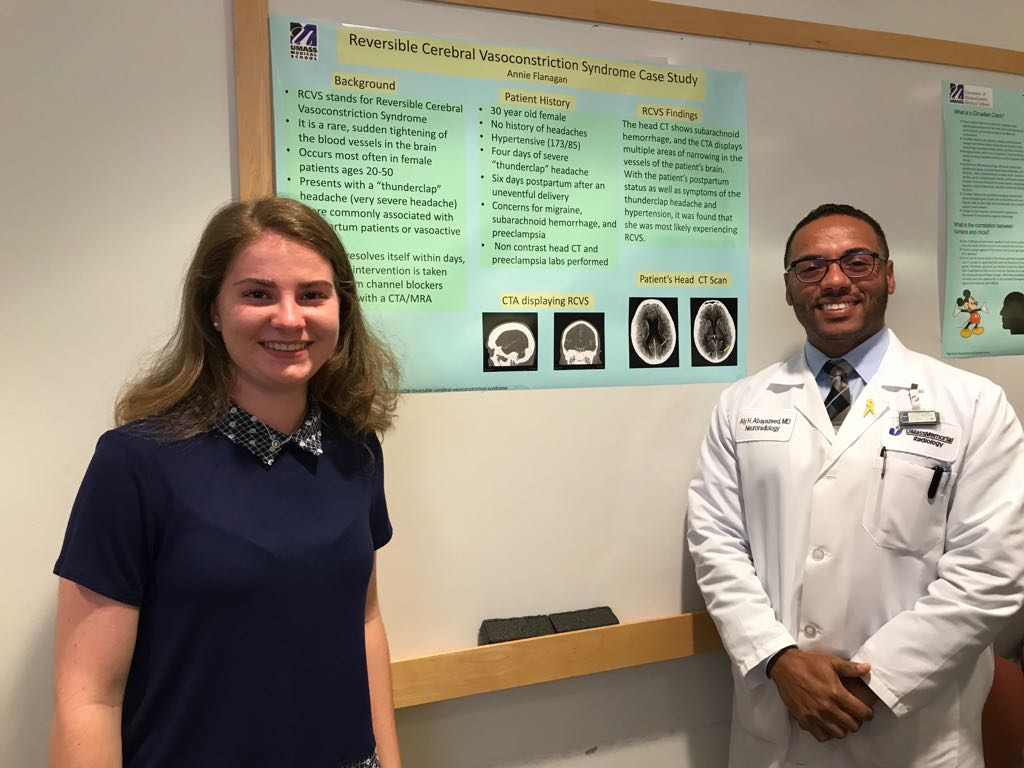 Aly H. Abayazeed, MBChB, Assistant Professor of Neuroradiology was mentor to high school student, Annie Flanagan this summer. Dr. Abayazeed praised the program saying "I believe it's an amazing opportunity for high school students with interest in the medical field to get a first hand exposure to what we do." This annual mentorship project is organized and managed by the psychiatry department and this was Dr. Abayazeed's first year participating

Annie shadowed Dr. Abayazeed for 2 weeks. She had first hand exposure to the clinical practice of an academic neuroradiologist. She attended all the different interdisciplinary conferences and the sign outs at the workstations with the residents and fellows. Her project was a case of an uncommon disease that presented one day during her mentorship. Because of Annie's questions relevant to the patient's presentation and history which weren't readily available, they were able to investigate for more data on the patient and arrive to a more accurate diagnosis.
Annie Flanagan is a junior at Milford High School. In the future she is interested in studying biomedical engineering and potentially going into medicine. Annie says "radiology and neurology are fields that really interest me. I found working on the poster very interesting as it was an uncommon case that I was able to see and do research on. Overall, I really enjoyed my time during this internship and it has shaped what I want to pursue in the future."