Page Menu
Our History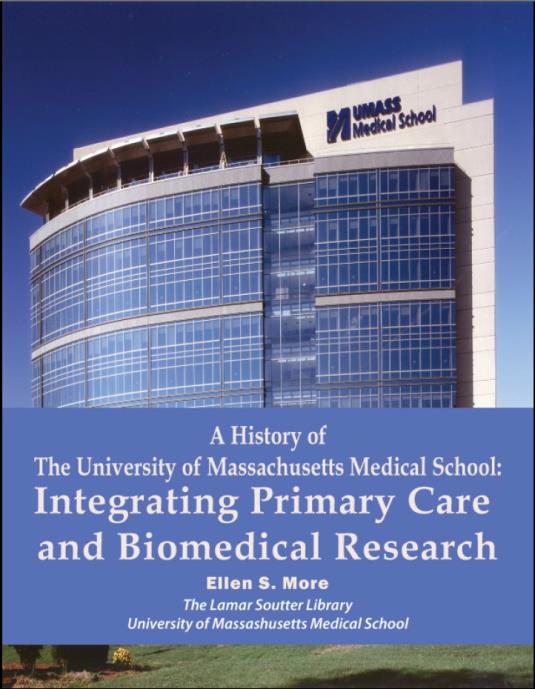 The University of Massachusetts Chan Medical School was chartered in 1962 and opened in 1970, one of the cohort of medical schools founded in response to fears of a physician shortage. In Massachusetts, this translated into a call for more opportunities for the state's students to attend an affordable school where, it was hoped, they would deliver primary care to the people of their home state. Yet, Dean Soutter and the founding faculty were equally devoted to basic research and tertiary care medicine. This book tells the story of the school's successful efforts to reconcile the demands of primary care education with world-class research, with Part 1 telling the sometimes raucous story of the politics attendant on bringing the school from legislative enactment to actual groundbreaking, a process lasting more than 20 years.
Ellen S. More, Ph.D. is a historian of medicine specializing in the history of the medical profession and medical education. She is the head of the Office of Medical History and Archives of the UMass Chan Medical School Lamar Soutter Library, and Professor of Psychiatry.
To download a free copy of the e-book, click here.
UMass Chan Business Units History