Page Menu
Your Benefits
All new hires that are eligible for Benefits will receive a packet of some forms on their first day at Orientation (the remainder of forms can be completed online). You will have 10 days from the date of hire to submit final paperwork. If you are declining Benefits, you will need to fill out forms to decline Benefits within the first 10 days of hire. If you are eligible and do not enroll in Benefits before 10 days of your date of hire, you will have to wait until the next UMass Chan Open Enrollment period to sign up for benefits. To learn more, click here.
For further help, you may review the Benefits Overview, the Staff Employee Benefits At-a-Glance e-Brochure, or contact the HR Service Center by emailing benefits.umms@umassmed.edu, or calling 508-856-5260, Option 1.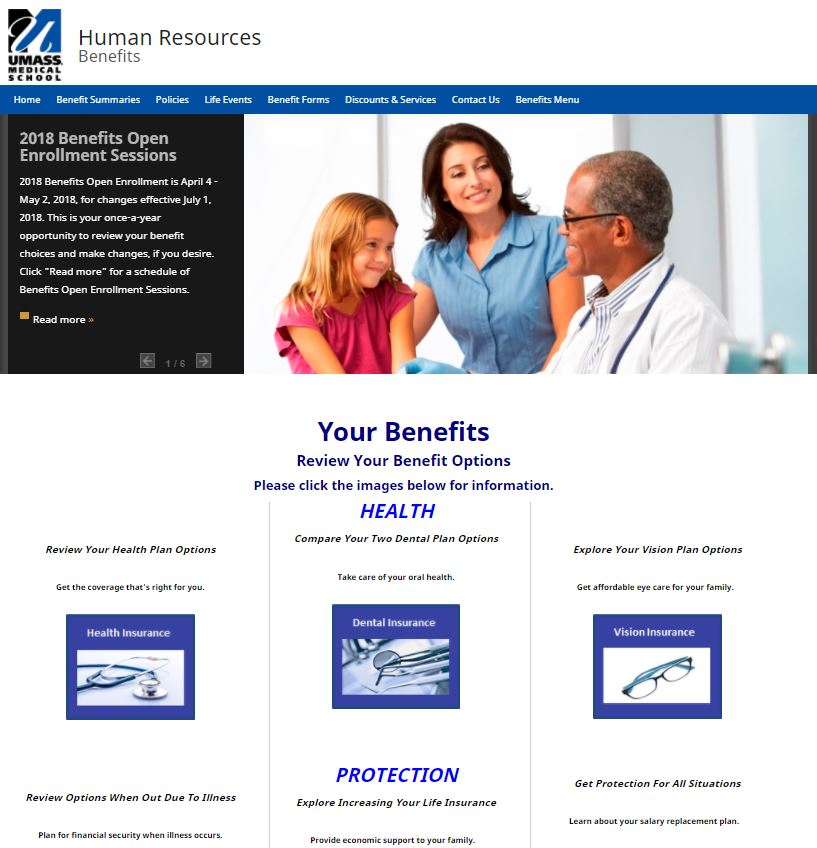 UMass Chan Web Resources:
Find out more at the HR Benefits web page.