Page Menu
Your Personal Information
Along with managing your time and pay, HR Direct is also the resource you will use to view and update your personal information, including your contact information, tax information, etc. Find job aids on the HR Direct web page.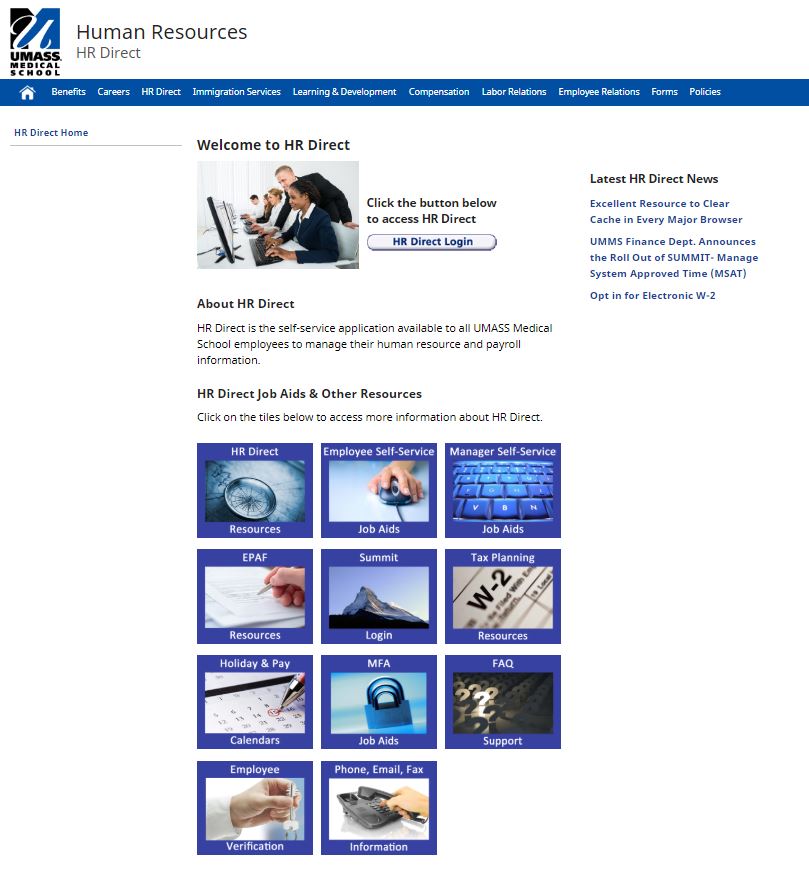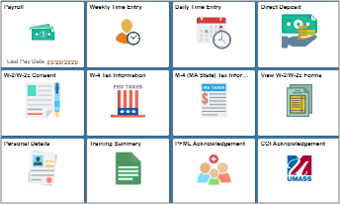 Your Employee ID Number
Your employee ID number is located on your pay advice.
UMMS Web Resources
Interact with your payroll information via HR Direct.