Page Menu
Vision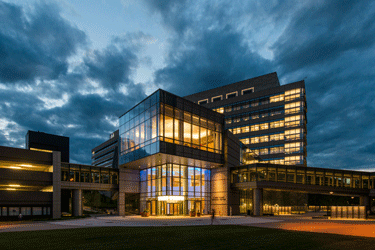 As a combined enterprise with our clinical partner, UMass Memorial Health Care, we value:
improving health and enhancing access to care for people within our community, the commonwealth, and the world;
excellence in achieving the highest quality standards in patient care and satisfaction, education and research;
common good as an institutional focus, exercised both internally and externally;
collegiality as we work through a shared vision for the common good;
integrity in decision-making and actions held to the highest ethical standards;
diversity promoted within our institution to foster an atmosphere of compassion, courtesy, and mutual respect, stimulating inventiveness and broadening our talents and perspectives;
academic opportunity and scholarship through high-quality, affordable educational programs for the training of physicians, nurses, advanced practitioners, researchers, and educators; and scientific advancement made possible by embracing creative thinking and innovation to yield an understanding of the causes, prevention, and treatment of human disease for the pursuit of knowledge and the benefit of people everywhere
To become one of the nation's most distinguished academic health sciences centers, we seek to:
achieve excellence in the practice of safe, high-quality care;
design and implement innovative educational methods to train educators, clinicians, and scientists to meet the future health care workforce needs in Massachusetts and the United States;
develop educators, clinicians and scientists who are equipped to become the next generation of outstanding leaders in health care;
develop and capitalize on the strengths of all staff who provide the operational support for an academic health sciences center;
nurture ongoing progress in the basic sciences to fuel breakthrough discoveries that will transform the practice of medicine;
translate scientific discoveries to improve patient outcomes and address the root causes of poor health; and partner to create and optimize health care initiatives that improve the health of the communities we serve
For more information about UMass Chan's history, click here.
More information about the new Value and Vision plan Impact 2025.
UMass Chan Business Unit's Missions
MassBiologics' mission is to discover and develop products that will significantly improve public health. This includes products for smaller patient populations due to limited incidence of disease (orphan products), uncertain markets as new challenges to public health arise, or products for developing nations with limited resources and unique needs. To learn more, click here.
ForHealth Consulting's mission is to apply knowledge to improve health outcomes for those served by public health and human service programs. For more information, click here.