Page Menu
"Manage at UMass Chan"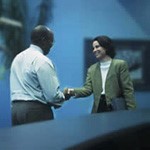 Manager Resources
UMass Chan provides managers with the tools to onboard their new employees through their first six months and beyond. In addition to onboarding information, UMass Chan offers professional development for employees, training on onboarding new employees as well as training for Approving Time in HR Direct.
Professional Development for Your Employees
At UMass Chan, we believe that it is not only important for employees to develop the skills necessary to do their jobs, but that they also have the training and resources available to develop professionally.
The Professional Development categories include the following:
Managerial and Leadership Training that are offered to both managers and non-managers that focus on providing employees strategies and tactics to support career development at UMass Chan.
College Partnership and Continuing Education programs where UMMS has partnered with other institutions to provide UMass Chan employees discounted tuition rates for continuing education.
To learn more about Professional Development Trainings, click here.
Onboarding a New Hire
At UMass Chan, we believe that onboarding is an ongoing process for new employees. We offer many resources for managers to ensure a new employee's onboarding process goes smoothly. To learn more, click the links below:
Approving Time via HR Direct
UMass Chan offers trainings and cheat sheets to help managers learn how to enter and approve time for their employees. To learn more, click the link below:
Other Resources

UMass Chan' Employee Relations Team can help managers navigate their employees through their employment. To learn more, click the links below: