Page Menu
The Lamar Soutter Library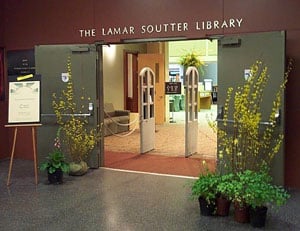 It is likely that part of what attracted you to UMass Chan is your natural curiosity and enjoyment in learning. If so, then be sure to become acquainted with the Lamar Soutter Library.
From library instruction and classes, to online resources, to research support, and special collections – the Lamar Soutter Library is a jewel of the University. (It even has a collection related to staff learning and development, called the Professional Employees Collection.)
As an employee you are encouraged to get a library card (a sticker posted on your photo ID badge) and to visit the Library's frequent historical and art exhibits, and to attend special events with distinguished visitors.
Lamar Soutter Library
55 Lake Ave North, Worcester, MA 01655

1-508-856-6099

mindfulness@umassmed.edu