Annual Smith Lecture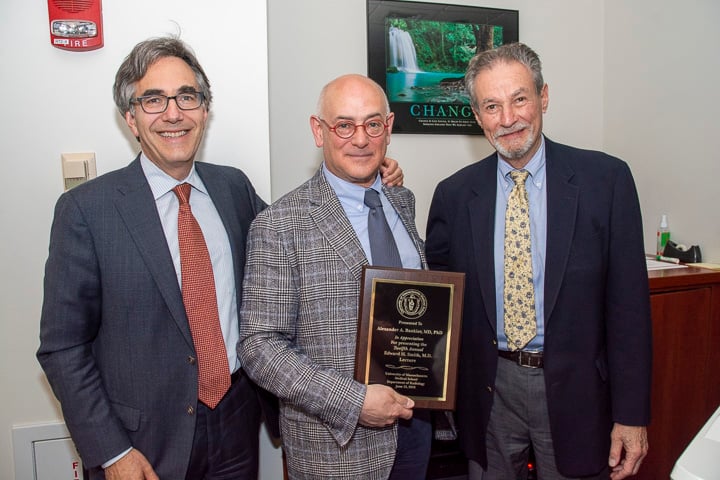 Alexander A. Bankier, MD, PhD, presented the Twelfth Annual Edward Smith Lecture on Wednesday, June 12. The lecture was established to honor Edward Smith, MD service over two decades as Chair of the Department Radiology. Dr. Smith was in attendance at the presentation along with several other alumni faculty.
Dr. Bankier is a Professor of Radiology at Harvard Medical School; Chief, Cardiothoracic Imaging Section; Director, Functional Respiratory Imaging and Medical Director, CT Lung Cancer Screening Program LungHealth® Radiology at Beth Israel Deaconess Medical Center. The title of Dr. Bankier's talk was LungHealth® – the BIDMC CT Lung Cancer Screening Program: Lessons from the Present, Visions for the Future. A new tradition was started this year, the talk was held the day before the Radiology Graduation dinner instead of on the same day as happened on previous years.