Medical Student Summer Projects
Two UMass Chan Medical Students participated in Summer Curriculum Development program with faculty in the Division of Translational Anatomy.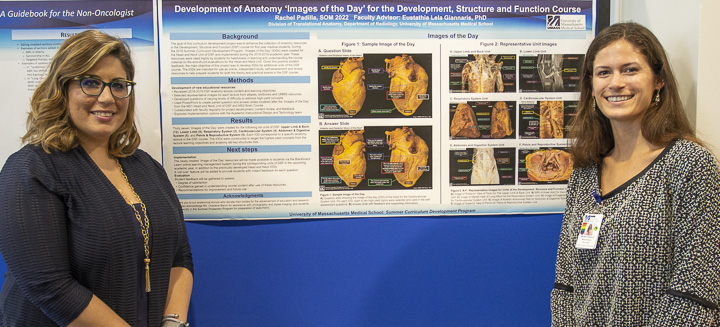 Rachel Padilla, T.H. Chan School of Medicine 2022, worked with Lela Giannaris, PhD during the summer. Rachel's project was "Development of Anatomy 'Images of the Day' (IOD) for the Development, Structure and Function Course (DSF). She reviewed DSF anatomy lecture content and learning objectives then selected images and developed questions of varying levels of difficulty to address high-yield concepts. Thirty-seven IOD's were created for six DSF units. The IODs will be included with the online course materials during each relevant DSF unit.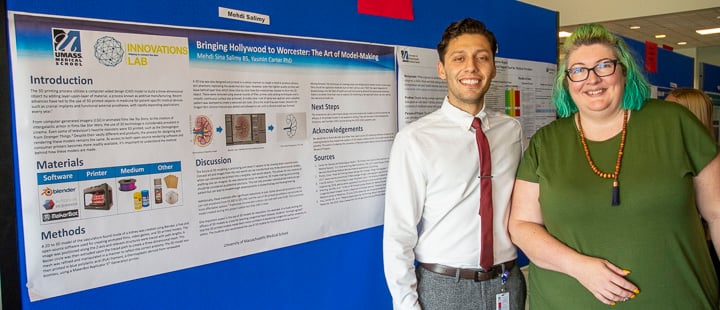 Mehdi Sina Salimy, T.H. Chan School of Medicine 2022, worked with Yasmin Carter, PhD this summer to create both virtual and physical 3D models of the vasculature found inside a kidney. A 3D tray was also designed and printed to create a mold to produce silicone skin phantoms replicating the epidermal skin layer. The work will be used to supplement current curricula to be more interactive and engaging for the DSF course this academic year. Poster PDF
Both students created posters and presented their work at a poster session at the beginning of the Fall Semester.