Kathy Delongchamp Retires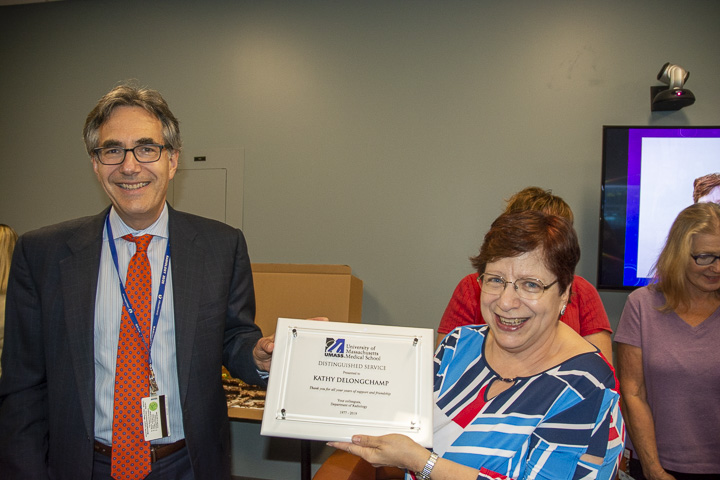 After 15,589 days, 89,080 hours or 42 years 8 months Kathy Delongchamp retired from her position as Radiology Fellowship Coordinator. Nearly 200 people stopped by to wish Kathy a happy retirement at a reception with cake (chocolate - Kathy's favorite) hosted by the department on September 27. Kathy's sister and brother in-law flew in from Kansas for the occasion. A dinner was held earlier in the week with her closest department colleagues and Fellowship Directors.
Kathy started at UMMS in January 1977. She worked in several departments but her longest years of service were in Radiology. The department will be placing a plaque honoring her service in the Sandra Costa Radiology Resident Conference Room.
Best wishes Kathy, enjoy your well deserved retirement!