New Faculty
Welcome Tasneem Lalani, MD and Alexandra Wink, PhD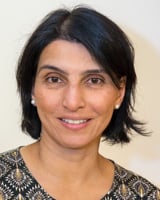 Tasneem Lalani, MD recently joined the Divisions of Abdominal Imaging and Cardiovascular-Thoracic Imaging. Dr. Lalani earned her MD at the University of Alberta and completed her residency at UT Houston/ MD Anderson Cancer Center. She returned to Canada for a Fellowship in Body Imaging at the University of Toronto followed by a Mini Fellowship in Chest Imaging at the University of British Columbia. Her most recent position before coming to UMass was Body Section head at Inland Imaging in Seattle and Clinical Assistant Professor at the University of Washington Medical Center (Asst. Professor 2000-2005).
Dr. Lalani has been in the medical field for 20 years and her interests include Body Imaging - oncology, liver imaging and inflammatory bowel disease. As well as Chest Imaging - interstitial lung disease and lung cancer screening. She was attracted to UMass Chan because she was looking for the right collegial and collaborative structure where she can teach residents and fellows and participate in research projects and do great patient care.
Outside of work Tasneem enjoys spending time with her family, reading, exercise and cooking. She has a husband and an eleven year old daughter and Riley her Shih Tzu.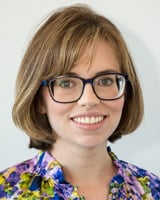 Alexandra Wink, PhD recently joined the Division of Translational Anatomy where she will be teaching in the DSF course for the first year medical students and assisting in the anatomy labs. Dr. Wink's education includes a BS, Physiology and Developmental Biology (Brigham Young University – Provo,); MS, Forensic Anthropology (Boston University SoM); PhD, Anatomy and Neurobiology (Boston University School of Medicine). She was a graduate teaching fellow at Boston University School of Medicine where she assisted in Gross Anatomy and Neuroscience courses for Medical, Dental, and Graduate Students. Prior to that, she worked as a forensic anthropologist at the Joint POW-MIA Accounting Command Central Identification Laboratory in Hawaii, where she focused on identifying skeletal remains of unaccounted-for US service members and aided in a mass identification effort for Korean War Unknowns.
When asked what attracted her to UMass Alexandra said "At my interview I felt really welcomed by the faculty, and I was really impressed with their enthusiasm about trying new and different things with the curriculum. On a more personal note, I love New England and have lots of family in the area, so it's wonderful to stay in Massachusetts."

Dr. Wink's first forays into anatomy were as a small child surrounded by Charlie Brown's 'Cyclopedia of the Human Body and her mom's copy of Taber's Medical Dictionary, but her current position in medical education was a bit of a happy accident. She pursued an anatomy PhD with the original intention of returning to forensic anthropology, but after completing her department's extensive teaching requirement, she fell in love with teaching and developing new ways to get students excited about anatomy. In addition, she completed a dissertation in clinical epidemiology and developed a skill set that can easily translate to medical education research.

Alexandra is very interested in developing ways to make the dissection experience more meaningful for students. This includes using anatomy laboratory time to foreshadow the human aspects of clinical practice and to develop peer communication skills, but it also means teaching students that proper dissection technique and a solid understanding of anatomical relationships go hand-in-hand.

When asked about her personal interests she said "My current "free time pursuit" is my four-month-old, but I love exploring and taking day trips—one of the many great things to do in New England! I also love baking and can be very easily persuaded to show up with a pie. My husband and I got married in 2016 and our delightful little girl, Eliza, arrived in 2018.