RSNA Annual Meeting Honors
Cum Laude Award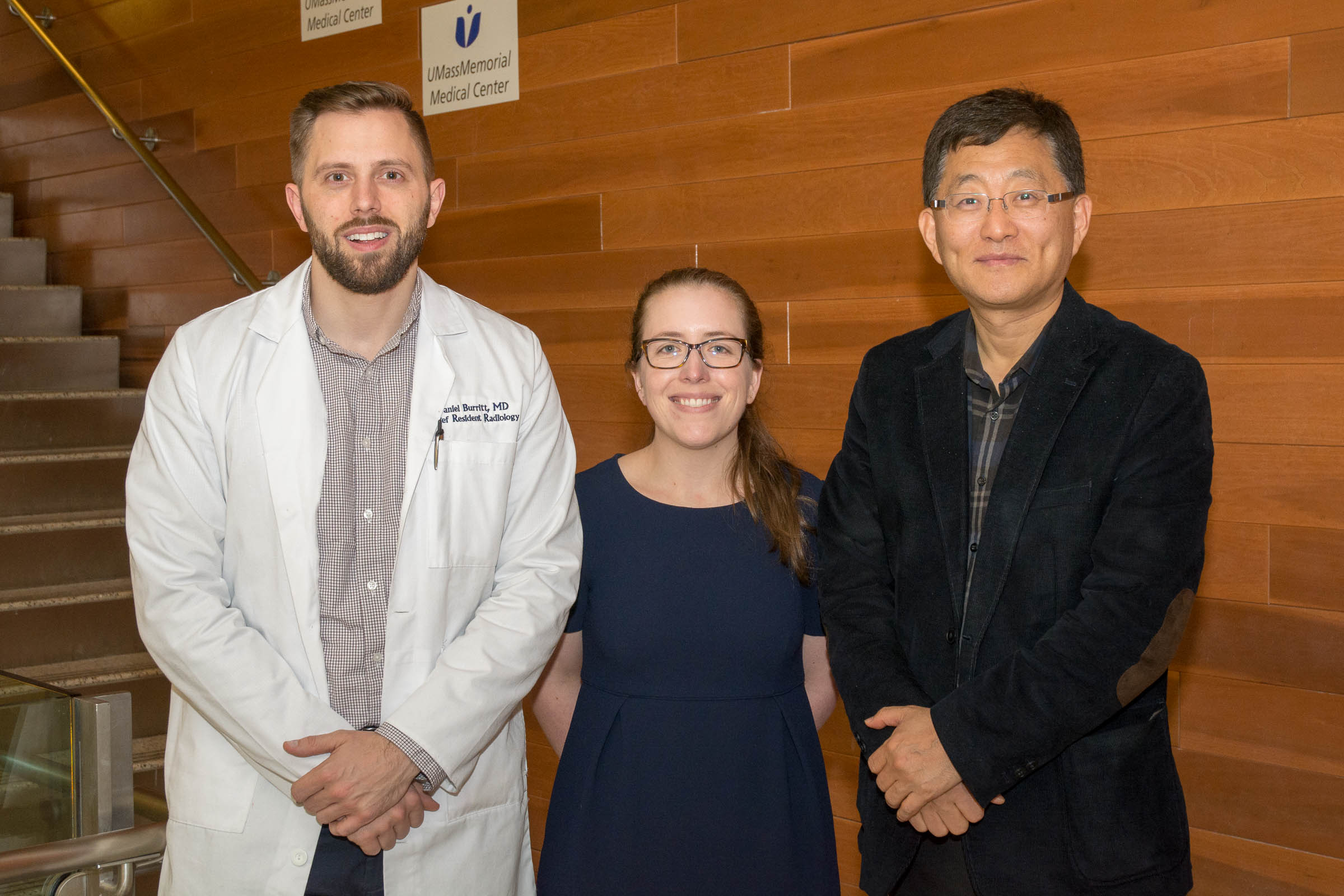 Congratulations to Dr. Madison Ballard and co-authors on receiving the Cum Laude award at RSNA 2017. Dr. Ballard spent three weeks in China this year studying Budd Chiari Syndrome, a rare disease with a paradoxically high prevalence in several Asian countries. She combined her findings with those of Dr. Daniel Burritt, who went to China the previous year, and other co-authors and presented an educational exhibit at RSNA. Regarding her experience on the project, Dr. Ballard remarked "I am grateful to have been a small part of such an exciting project." Dr. Burritt also expressed his satisfaction, "projects conducted abroad like this offer a unique opportunity to study diseases we are not typically exposed to in western countries. There are still scientific frontiers in countries like China. This project is proof of it and it's exciting to be part of such an endeavor." Professor Young Kim, the principle investigator, said "I am delighted that our resident's international collaborative effort was recognized. I also would like to extend my deepest gratitude to Professor Xu at Xuzhou Medical School and Professor Shi at Nanjing Medical School for their teaching and extremely generous support for our resident's field study".
Certificate of Merit Award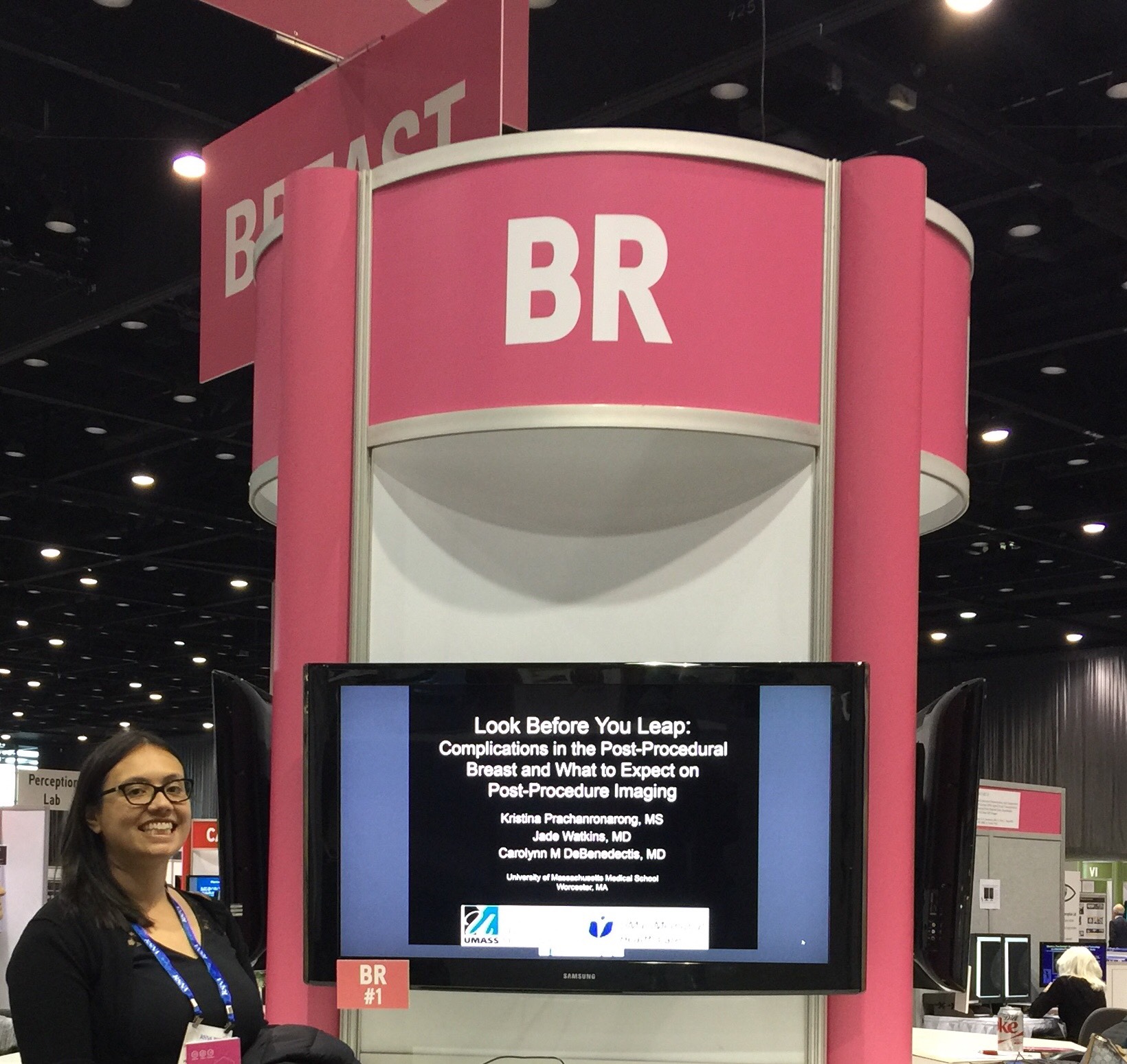 The educational exhibit "Look Before You Leap: Complications in the Post-Procedural Breast and What To Expect on Post-Procedure Imaging" received a Certificate of Merit award at the 2017 RSNA Annual Meeting in Chicago, IL. This exhibit was created by Kristina Prachanronarong, a fourth year medical student at UMass, Dr. Jade Watkins, and Dr. Carolynn DeBenedectis. Kristina is currently applying for residency in radiology, and she is very excited to have had the opportunity to participate in this project and attend the RSNA meeting for the first time.
Each education exhibit presentation is reviewed by the Education Exhibit Awards Committee, a separate entity from the Education Exhibits Committee, during the meeting. After reviewing 1812 education exhibits, the awards committee chose to present 26 Magna Cum Laude awards; 65 Cum Laude awards; and 290 Certificate of Merit awards.