Weekend Shoutout for Pedi Radiology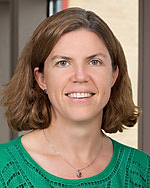 A Shoutout for the Dr. Julia Rissmiller, Assistant Professor in Pediatric Radiology as well as the Radiology Technologists in MRI and Ultrasound.
Hey Neal,
Here is my shout out from the weekend:
"Huge thank you to Pediatric Radiology, MRI staff, and anesthesiology for their flexibility and expertise in coordinating a complex medical workup for a Pediatric patient over the weekend. With their assistance, we were able to complete the workup for this patient in record time. Due to this, we were able to solidify a diagnosis and get this patient started on treatment that same afternoon. We couldn't have done it so quickly without all their help. THANK YOU!"
Full story because it can't be expressed in only a couple sentences and I want to make sure it gets to the right people. We were working up a 6 mo for infantile spasms who needed an MRI, lots of blood work, and an LP. MRI and anesthesiology were on board for us to do the LP after the scan. 10 minutes before this baby went down to MRI, Kate and I realized this baby had a small sacral tuft and we needed a spinal US before we could tap her. Kate called Julia Rissmiller who helped us obtain a spinal US. A radiology tech went over to MRI and US the spine before the baby went into the scanner. Dr. Rissmiller then read the US right away so we could know whether or not to add on an MRI of the lumbar spine (which MRI and anesthesiology said they were more than happy to do if needed). The US was fine.
Before she went into the scanner, they sent all the bloodwork we needed (which was a lot). After the MRI, the scanner team and anesthesiology helped us set up the room and coordinate our LP. Since we had the info we needed from the MRI, we were able to start the patient on the appropriate treatment and she was actually able to go home later than evening. It all went so smoothly - and on a Sunday no less. They were also so kind and lovely to work with.
Thanks,
Megan
Megan McBurnie, MD PGY-4
Department of Pediatrics, Chief Resident