Page Menu
Services
The Division of Musculoskeletal (MSK) Imaging & Intervention utilize MRI, CT, ultrasound, radiography and other advanced technologies in the diagnosis, evaluation, and/or image guided therapies of MSK disorders. Our staff work closely with a variety of specialties and sub-specialties including orthopedics, sports medicine and rheumatology. In this way, we can effectively tailor studies to patients' and physicians' needs.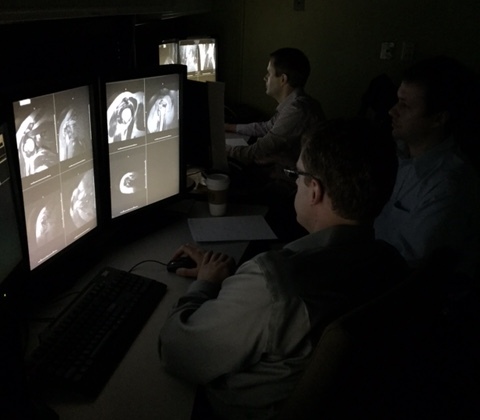 The MSK staff is responsible for diagnostic imaging studies of bones, joints, soft tissues of the extremities, and orthopedic and rheumatologic spines. Our fellowship trained faculty supervises all aspects of diagnostic MSK imaging with an emphasis on full subspecialty service. The division is
responsible for:
Reviewing appropriateness of imaging and discussing with clinical service the optimal modality and technique for imaging
Proper specialty protocol of all MSK cross sectional (US/CT/MR) imaging studies
Consultation with clinical service for MSK imaging studies and procedures
Second read interpretations of outside imaging studies upon request
Robust quality improvement and assurance of diagnostic MSK studies
Accurate subspecialty interpretation of all adult musculoskeletal imaging exams (CR, US, CT, and MRI)
Interdepartmental Clinical Conferences with Rheumatology, Oncology and Orthopedics.
I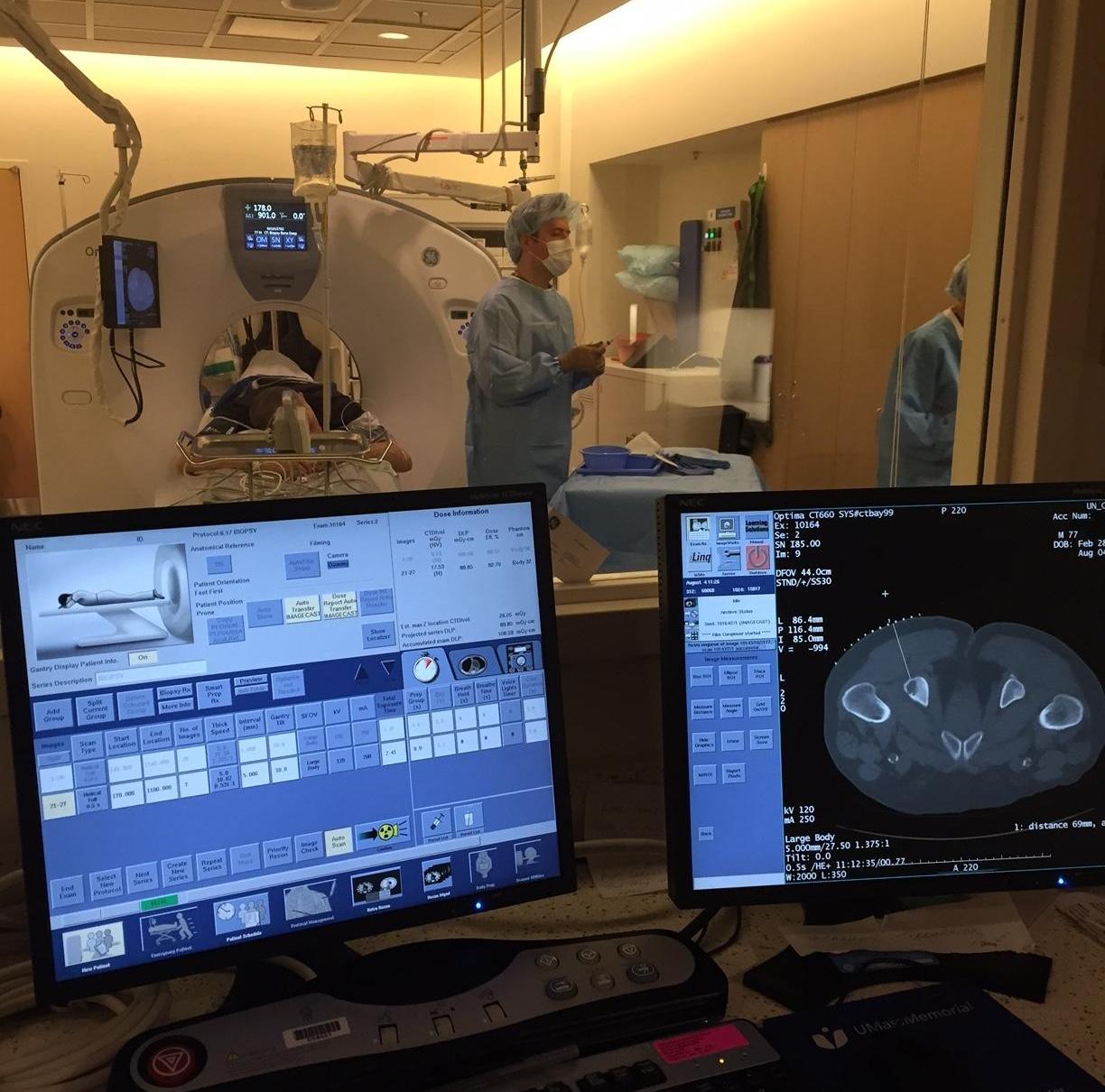 n addition to diagnostic imaging, the division performs a large number of MSK interventional procedures including:
Fluoroscopic guided arthrocentesis
Fluoroscopic guided diagnostic and therapeutic joint injections
Ultrasound guided bursal and tendon sheath injections
Ultrasound and CT guided appendicular soft tissue biopsies
CT guided appendicular bone biopsies
CT guided treatments of appendicular bone tumors including RF ablation for osteoid osteoma and intralesional injections