Page Menu
Balikian Go the Extra Mile Award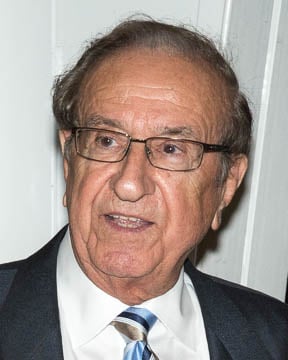 Jerry Balikian, MD

In May 2017, the Education Committee created a new award that recognizes one resident per year who continually goes the extra mile in their job. The award is voted on by attending physicians and residents, then the Radiology Education Committee makes the final decision based on the department votes. The award is named in honor of Jerry Balikian, MD who truly exemplified going the extra mile during all his years at UMass Chan.
The award will be presented yearly at graduation to a second to fourth year radiology resident who demonstrates one or more of the following characteristics:
Outstanding patient care and communication skills;
Always going the extra mile (taking extra call, reading extra studies, etc.); and/or
Good citizenship to fellow residents.
A resident can only receive the award once during their tenure at UMass Chan. The resident is awarded a plaque and a $1,000 check.
Award Honorees:
2023 Mathew Mariyampillai, MD
2022 Tina Shiang, MD
2021 Derek Chicarilli, MD
2020 Alex Pavidapha, MD and David Radcliffe, MD
2019 Roberto Kutcher-Diaz, MD
2018 Daniel Burritt, MD
2017 Hemang Kotecha, DO
2023 Balikian Extra Mile Award Honoree
Matthew Mariyampillai, MD