Jerry Balikian "Go the Extra Mile" Award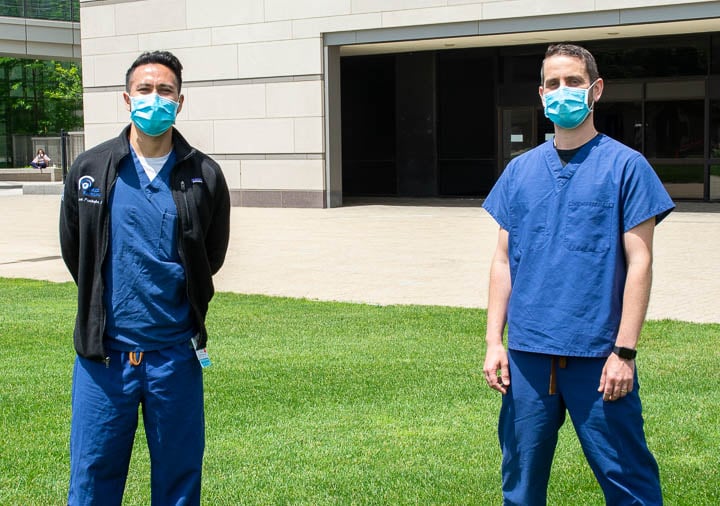 The 2020 Annual Jerry Balikian "Go The Extra Mile" Award was presented to two residents this year Dr. Alex Pavidapha and Dr. David Radcliffe. Both Alex and David went above and beyond, Alex often filling in when there was short staffing and David spent extra hours covering the ED. It wasn't easy being Chief Residents this year with the Covid-19 pandemic, both deserve this award! The award is usually presented to one resident per year who continually goes the "extra mile" in their job. Attending physicians and residents vote for the person who best deserves this honor and the Education Committee makes the final decision. The Award is a plaque and $1000.
Congratulations Alex and David!