Double Thanks for Memorial IR Team
Recently two letters were received from patients praising the Interventional Radiology Team at the Memorial Campus!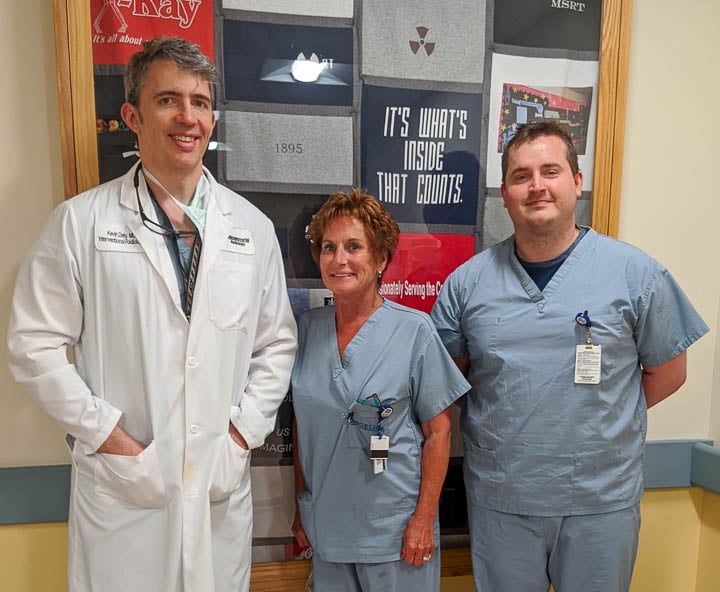 Hello,
Today I was a patient at UMass, not a physician.
I had an excellent experience at the front screening at the entry to Memorial. They were very helpful about my need for a wheelchair. The nurses Martin and Michelle in the pre-procedure area were kind and helpful and knowledgeable. Back in the IR suite Shannon (who I remembered from a prior procedure) and Ashley were super helpful with some requests that I had and were very considerate of my comfort during the procedure. Dr. Daly was fantastic at explaining all my options and took time to answer all my questions. He was able to fix my port without needing a revision procedure which was what I was hoping for. I am very grateful for that.
All in all it was a fantastic experience from start to finish.
Sincerely,
(Name withheld)
---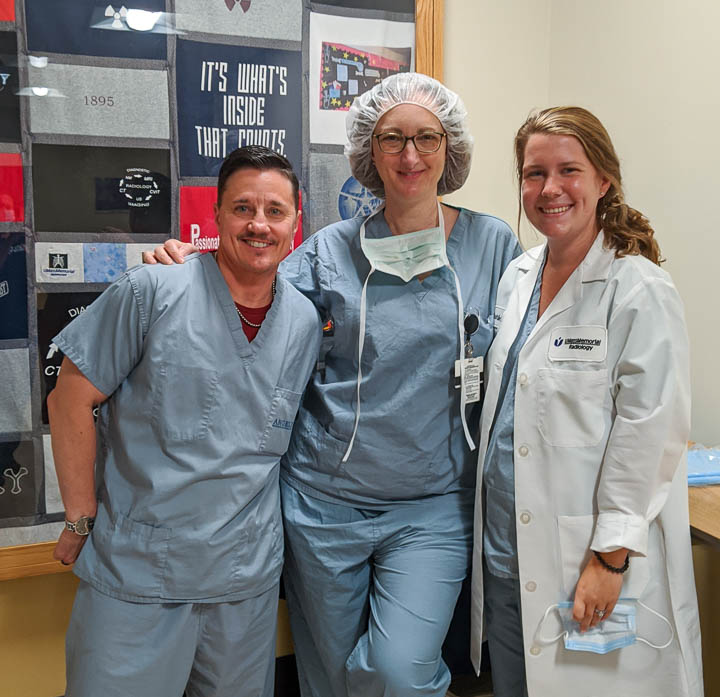 Hi Marcia,
I had a port implanted on Friday, and afterwards, asked the team who I could email to express what a wonderful job they did. From the moment I arrived, Mike made me feel extremely comfortable and explained the process. The rest of the team (Darlene, Thea, Ashlie and Sue) were equally as friendly and kind. They all made an unpleasant situation extremely calming and stress-free.
Please pass along my sincere thanks to the team!