Page Menu
Medical Student Travels to Uganda for Global Radiology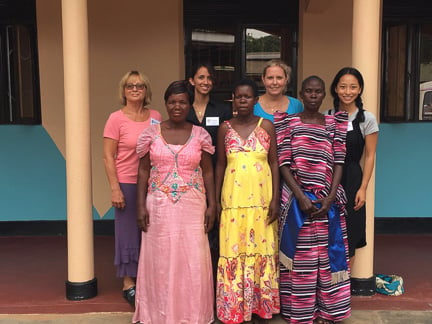 Elizabeth Yuan (MS4) and ITW team members meet with traditional
birth attendants in Uganda as part of community outreach.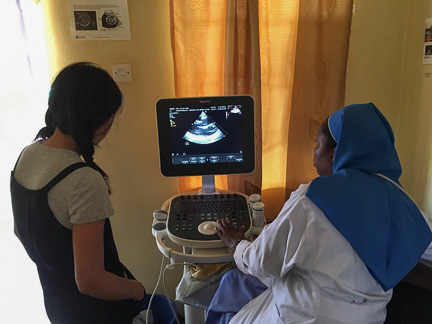 Elizabeth Yuan (MS4) looks on as Sister Angela, a medical officer
in rural Uganda, performs an obstetric ultrasound.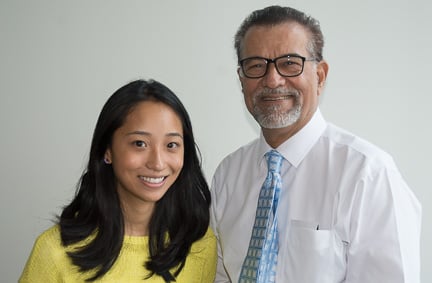 Elizabeth Yuan (MS4) and
Division Chief of Global Radiology, Sarwat Hussain, MD


Contributed by Fourth Year Medical Student, Elizabeth Yuan
Uganda is a country with a high annual birth rate, 5.96 births per woman in 2015, and limited access to healthcare. Due to scarce and unequally distributed resources, many Ugandan mothers do not receive adequate antenatal care. Ultrasound is a standard component of antenatal care in the developed world. Ultrasound plays a key role in antenatal maternal and fetal health because of its ability to reliably identify many of the most common causes of mortality, including abnormal placenta positioning, multiple gestations such as twins and transverse or breech fetal positioning. In the developing world, use of ultrasound is limited by both access to technology and ability to interpret the radiologic images. In fact, there is roughly only 1 radiologist for every 1.2 million people in Uganda! Imaging The World Africa (ITWA) is a registered NGO started in 2010 by Dr. Kristen DeStigter, an attending radiologist at the University of Vermont Medical School. The organization aims to deliver low-cost ultrasound services in underserved regions of Uganda. Their research has shown that use of ultrasound services has lead to better antenatal care and an increase in the number of births at health centers.
My time in volunteering in Uganda has been a life-changing experience. The UMass Radiology Travel Grant gave me my first opportunity to pursue my interest in global health. I spent two weeks traveling to different clinic sites throughout rural Uganda to help implement ultrasound services. I was able to see and hear first-hand about the barriers to healthcare faced by Ugandans, and I left with a greater appreciation for the potential impact of the global health community. I was truly amazed by the power of imaging to transform quality of care. In these limited resource settings, ultrasound has the ability to change patient management and save lives. I look forward to returning to Uganda to continue spreading imaging services throughout the country.