Page Menu
Medical Student - International Travel
Global Radiology Grant for UMass Chan Medical Students
Competitive application process for travel support for medical student to experience international Global Radiology. The Radiology Global Elective is available to rising 4th year UMass Chan medical students in good academic standing. The student will identify and participate in a research project at a host academic institution in a foreign country under the supervision of a mentor in the UMass Chan Radiology Department and a mentor at the host institution. A stipend of $4000 will be provided by the radiology department to one student each year. The selected student will have to follow institutional guidelines and secure all required documentation to be eligible for the stipend. Program information - PDF
UMass Chan Student Zachary Cartun - Germany 2022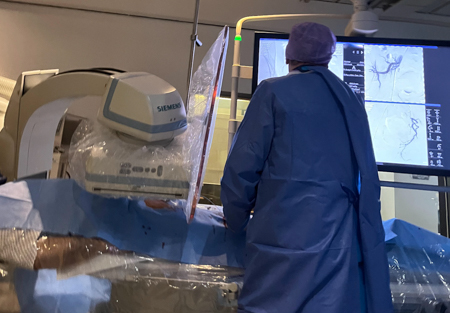 Zachary Cartun accepted a clinical elective placement at LMU Klinikum, the hospital of The University of Munich, and one of the top research universities in Europe. Zachary's goals in Munich were twofold. The first was to learn more about the business side of medicine – particularly in the field of radiology. With radiologists and health economists Drs. Wolfgang Kunz and Dirk Mehrens, he completed a health economics research project studying the cost-effectiveness of de-escalation of treatment for melanoma after CT-scan-confirmed tumor response.
RadNews Article
UMass Chan Student Hana Haver - Israel 2018
Fourth year, graduating medical student, Hana Haver was the first to complete a rotation in radiology as part of a new collaboration between the University of Massachusetts and Samson Assuta Ashdod Medical Center in Ashdod, Israel. The hospital opened in 2017.
Learn more
UMass Chan Student Elizabeth Yuan - Uganda 2016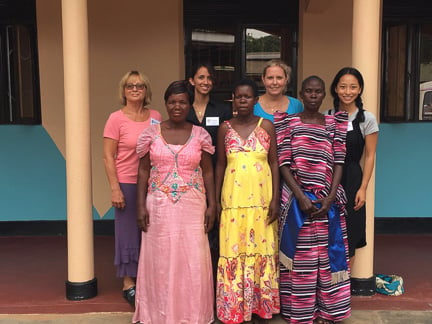 The UMass Radiology Travel Grant gave me my first opportunity to pursue my interest in global health. I spent two weeks traveling to different clinic sites throughout rural Uganda to help implement ultrasound services. I was able to see and hear first-hand about the barriers to healthcare faced by Ugandans, and I left with a greater appreciation for the potential impact of the global health community. I was truly amazed by the power of imaging to transform quality of care.
Newsletter article
International Medical Students Clinical Rotations at UMass Chan
International students are eligible to apply and participate in one-month clinical rotations. Please contact the UMass Chan Medical School International Visiting Medical Student Program.