Co-Worker Appreciation for Dr. Gerson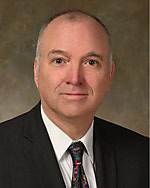 Drs. Gerber and Rosen,
I would like to acknowledge the help of our IR colleague Dr. David Gerson today in managing a difficult situation for a family in Leominster.
Long story short the family was very upset due to a variety of reasons, patient had complete occlusion of SVC and the final request from them was to get answers about utility of endovascular stent. I curbsides Dave on the phone and even though it wasn't his Leominster day, knowing the patient was getting discharged tomorrow he stopped by to see the patient and family and to address their concerns at Leominster Hospital after his UMass shift. Despite the terrible road conditions.
I wanted to appreciate and acknowledge his efforts in going above and beyond. Very thankful for his help as it gave the family comfort in knowing all avenues had been looked at despite cancellation of UMass transfer from last week.
Best regards,
Kriti Mittal
Medical Oncology