Steven Baccei Interim Co-Chief Medical Officer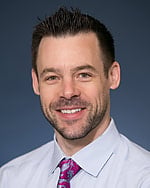 Following the appointment of Andrew Karson, MD, MPH, as Interim President of UMass Memorial Medical Group, Steven Baccei, MD, Associate Chief Medical Officer and Kimiyoshi Kobayashi, MD, MBA, Chief Quality Officer, have been appointed as interim Chief Medical Officers of UMass Memorial Medical Center.
As part of these interim changes, Dr. Karson will maintain his roles as Co-Chair of the COVID Task Force, Executive Sponsor of the Academic Missions Workgroup, and active membership on various Medical Center committees, and will continue with some other direct clinical responsibilities in addition to duties associated with his new role in the Medical Group.
In his interim Co-CMO role, Dr. Baccei will Co-Chair the GME Committee and Chair the Medical Staff Executive Committee. He will also oversee the Medical Staff office, the Ethics office, and Palliative Care Services, and manage other clinical responsibilities related and unrelated to his Radiology responsibilities.
In his interim Co-CMO role, Dr. Kobayashi will Co-Chair the Clinical Performance Council and Patient Care Assessment Committee. He will also serve as the liaison between the Medical Center and Information Technology, and manage other clinical responsibilities related and unrelated to his Center for Quality and Safety responsibilities.
Drs. Baccei and Kobayashi will share responsibilities emceeing the Daily Safety and Access Briefing with Michael Gustafson, MD, MBA, President and Justin Precourt, RN, DNP, Chief Nursing Executive and Senior Vice President of Patient Care Services.
In addition to being a practicing radiologist, Dr. Baccei currently serves as an Associate Chief Medical Officer and Vice-Chair of Quality, Patient Safety and Process Improvement for the Department of Radiology. During his time in these roles, Dr. Baccei has served as Chair of the Point of Care Ultrasound Committee, Co-Chair of the Mid-line Implementation Steering Committee, and Incident Commander for IV Contrast shortage. Dr. Baccei has also overseen the Radiology Peer Review Program and co-developed and implemented the coordination of PACU and critical care support following invasive procedures. Dr. Baccei also previously served as UMass Memorial Medical Center's Medical Staff President. He received his Bachelors in Science in Biology from Boston College and his Medical Degree from New York Medical College before completing his Radiology residency at New England Medical Center and fellowship at the Brigham and Women's Hospital.
Thank you to all these leaders for taking on additional responsibilities as we continue to advance the institution.
Michael Gustafson, MD, MBA, President, UMass Memorial Medical Center