Julia Rissmiller and Maria Barile Honored with Star Education Awards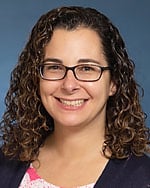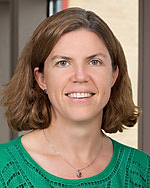 Julia Rissmiller, MD and Maria Barile, MD were recognized with the Educational Achievement Star Award for their innovative work in the POCUS curriculum and setting the foundation for those to come. The award was presented at the annual UMass Chan Medical School Education Recognition Awards ceremony on May 3, 2023, in the Albert Sherman Center Auditorium.
UMass Chan T.H. Chan School of Medicine student Trenton Taros recieved a Student Star Award for his work with the POCUS curriculum project. Dr. Barile's praise "Trent is an AMAZING medical student. He helped with all of the sessions. He is going into radiology, unfortunately, not coming to UMass. He is truly spectacular."
Award Presentation Text
Star Award recipients – Julia Rissmiller, MD and Maria Barile, MD
This year marked the start of a new thread teaching learners Point of Care Ultrasound. Though the sessions are led by a variety of faculty, Julia Rissmiller and Maria Barile shouldered the greatest burden in creating materials and setting the foundation for all to come. They have been collaborative, creative and flexible welcoming faculty, staff and learner input throughout. They have partnered with iCELS simulation technicians to develop and test specific models for teaching, accepted feedback and made real-time changes. Their work is instrumental in building the foundation and attitude for partnership, leadership and learning for the remainder of the thread.
Student Star recipient – Trent Taros, MS4
As his nominators noted, Trent has been a key member of the point of care ultrasound (POCUS) curriculum development team. He is essential to the team's work, attending meetings, collaborating with and supporting faculty, and serving as a facilitator for many sessions. He also works closely with the simulation interest group to operationalize pilots for each session which are important to build quality. This curriculum thread benefits greatly from Trent's work and he has been a key role in its success.
POCUS Curriuculum
POCUS is the Point of Care Ultrasound course that was started for the first year medical students. The course consists of multiple sessions throughout the year to teach basic principles of point of care ultrasound scanning and interpretation. Each session consists of an introductory independent learning module (ILM) that is completed prior to the session. Each ILM contains quiz questions from content contained in the session prior to quantify content retention throughout the duration of the course. The course starts with an introductory session to orient the students to the butterfly probe and software. They begin by scanning gel models made for this purpose. In subsequent sessions, students work in groups of 2 to scan each other and volunteers with each session focused on one body part or type of scan. Examples include musculoskeletal imaging of large joints and vascular imaging including venous and arterial doppler examinations. Radiology residents have helped Drs. Barile and Rissmiller run the first session and other trainees from other departments have helped with subsequent sessions.
Congratulations for this special recognition!