Ashley Connelly Featured in HUB News as Re-"mark"-able Caregiver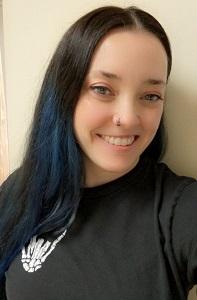 From UMass Memorial Health
The Hub
Every day across UMass Memorial Health our caregivers are making their mark on our patients' lives and hearts. Through the #UMassMemorialMark series on our
social media channels
, we've captured and shared insights of these re-"mark"-able caregivers. This week let's hear from Ashley Connelly, a radiology technologist on the Hahnemann Campus of our Medical Center!
Ashley recently shared: "I always had a love of photography in high school and originally planned to go to school for photojournalism. However, during my senior year, a radiologist came and spoke to our A&P class. I was enamored by all the images I was seeing and the passion the doctor had for his field. I changed my plans and immediately started my journey into radiology, where my love of photography and people turned into a great career!
My favorite part of my job is helping ease patients' concerns or anxiety about X-rays! 'Wow! I was so scared this was going to hurt, you made this easy!' is one of my favorite things to hear!
One night while grocery shopping after work, the parent of a patient I had imaged earlier in the day approached me. The father told me how scared his daughter was, but after her time with me, she was finally able to relax. The young teen even expressed how she loved learning about X-rays (I call it my 'mini science lesson').
Working at UMass Memorial, I am constantly surrounded by peers and colleagues who value teaching! It's great to be able to learn something new every day!
When I'm not working, I can often be seen spending time with family and watching horror movies."
Congratulation Ashley for making the Hub News!! The passion you have for your career, your patients, and your colleagues here at UMass is wonderful to hear and obviously felt by your patients. Thank you for sharing and for all you do every day!
Marcia Amaral
Director Radiology Operations
Memorial Campus