New Grants
Prospective Validation of AI Models for Breast Cancer Risk Assessment
Mohammed Salman Shazeeb, PhD, along with Manojkumar Saranathan, PhD and Gopal Vijayaraghavan, MD, MPH have been awarded a grant with the Massachusetts Institute of Technology (MIT). The grant is for two years and totals $300,000. The dates are 10.1.2022 to 9.30.2024.
This project will be performed in collaboration between UMASS Chan Medical School and the Massachusetts Institute of Technology that will be testing an AI algorithm (Mirai) on patients at risk of developing breast cancer. The UMASS Chan team will be coordinating the data collection in a prospective study and will analyze the data to identify at risk patients and compare the results to traditional risk models.
| | | |
| --- | --- | --- |
| Mohammed Salman Shazeeb, PhD | Manojkumar Saranathan, PhD | Gopal Vijayaraghavan, MD, MPH |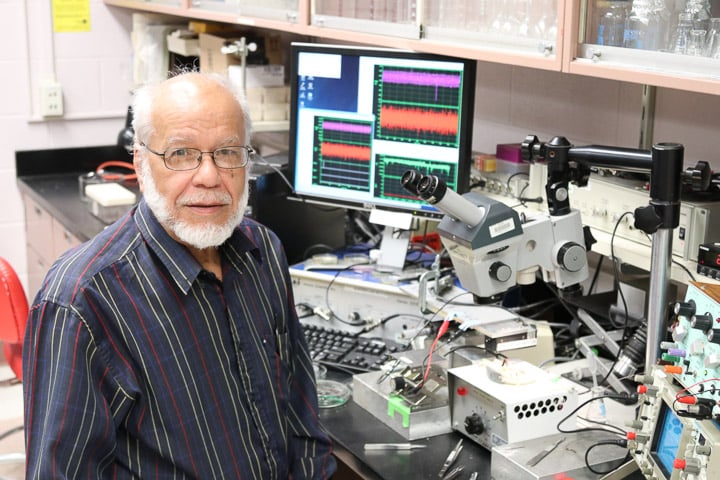 Dissecting the Structural Origin of Relaxation in Skeletal Muscle
Raul Padrón, PhD, Professor in Radiology, Division of Cell Biology and Imaging, has been awarded a new NIH grant. It is a 5 year grant (4.1.23 to 3.31.28) with funds totaling $2,850,980. Padrón-Craig Website
Skeletal muscle is formed by protein filaments that slide past each other, pulled by miniature molecular motors that produce force and cause shortening. In healthy relaxed muscle, the motors are switched off in an energy-saving mode, while genetic mutations can damage the motors, causing increased energy usage and muscle diseases. We will use powerful microscopes to observe the atomic structure of these motors, illuminating how they work normally, malfunction in disease, and are repaired by drugs that restore or enhance their function.