Andrew Singer Sculpture Selected for Art Exhibit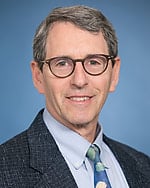 A sculpture by Andrew Singer, MD has been accepted in The Nancy N. Caron Annual Member Art Exhibit, sponsored by AHH&C MIN (Arts, History, Humanism and Culture Member Interest Network) and the Massachusetts Medical Society (MMS).
The Art Exhibit will be held on Friday, May 12, 2023 at an event for the MMS leadership, fellow colleagues, award winners, and invited guests for an evening of fun and celebration at MMS Headquarters. The Nancy N. Caron Annual Member Art Exhibit, an exhibit of artistic expressions by our talented members, will kick off the evening of celebrating and reconnecting with a cocktail reception and appetizers. Attendees will enjoy the creative and artistic talents of MMS members and their families. The soft opening will begin at 3:00 PM, reception: 5:00-6:00 PM at MMS Headquarters in Waltham.
Biologic Clock
At the time I crafted this piece, "Biologic Clock", I had recently visited a museum and seen a dramatic and very tall grandfather clock. I suppose I had that clock in my subconscious thoughts when I went to the lumberyard, where I found a wonderful piece of Birdseye maple. The curves of my cuts were a natural fit with the pattern of the wood, and as a radiologist specializing in obstetric ultrasound, the placement of the clock seemed obvious.
The supporting structure is mahogany and the chimes are copper. It stands 77" high, and the base is 15" x 17".