Carolynn DeBenedectis Honored with AUR Manuscript Award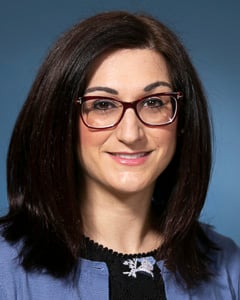 Carolynn DeBenedectis, MD, Radiology Residency Director has been selected by the Association of University Radiologists (AUR), as the recipient of the 2023 Joseph E. and Nancy O. Whitley Award, for the best manuscript on a subject related to radiology education.
The award winning manuscript: DeBenedectis CM, Spalluto LB, Americo L, Bishop C, Mian A, Sarkany D, Kagetsu NJ, Slanetz PJ. APDR Healthcare Disparities Curriculum Pilot: Helping trainees meet more than a milestone. Accepted for publication in Academic Radiology. https://www.apdr.org/education/Health-care-disparities
The award certificate and accompanying $1,000 award was presented to Dr. DeBenedectis on Thursday, April 27th at the Luncheon and Awards Ceremony during the AUR Annual Meeting at the JW Marriott Austin in Austin, Texas.
Congratulations Dr. DeBenedectis!