Museum Nights Published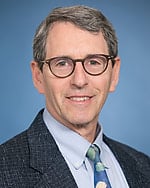 A recent article in Clinical Imaging, focuses on the unique Museum Nights art observation program created for department residents by Dr. Andrew Singer starting in 2016. A commentary about the article and program was published in Diagnostic Imaging in June.
Andrew M. Singer, Carolynn M. DeBenedectis, Max P. Rosen,
Integrating art museum visits into the radiology curriculum: A program to encourage engagement, observation and analytic skills among millennial learners
,
Clinical Imaging
, Volume 79, 2021, Pages 204-206, ISSN 0899-7071,
https://www.clinicalimaging.org/article/S0899-7071(21)00227-8/fulltext
. (
https://www.sciencedirect.com/science/article/pii/S0899707121002278
)

Abstract: Millennial learners have unique educational preferences and expectations, many of which vary significantly from those of their predecessors. To aid in the preparation and training of the next generation of radiologists, we have been exploring a teaching technique using an art observation training workshop to foster engagement of millennial radiology residents to pay closer attention to image detail, clearly state the observations and synthesize the "story" of the patient's condition. Fine tuning these visual skills is crucial as research shows that over 70% of errors in interpreting diagnostic imaging studies are related to visual perception errors. Keywords: Art observation training; Perception; Millennial; Collaboration; Empathy; Gaming
Want to Teach a Millennial Rad? Try a Night at the Museum
, , Whitney J. Palmer,
Diagnostic Imaging
https://www.diagnosticimaging.com/view/want-to-teach-a-millennial-rad-try-a-night-at-the-museum
Teaching radiology residents the skills used to observe and analyze works of art can improve their interpretation and reporting skills
If a picture is worth a thousand words, at least some of those are good for radiology reports. At least that's the approach being used to train residents at the UMass Chan Medical School. Roughly 70 percent of interpretation errors with diagnostic imaging studies are linked to visual perception mistakes. These problems can happen a lot more often when providers focus more on the "answer" lurking in the image rather than having a more in-depth discussion of what the scan might reveal. This approach is a habit among millennials, said the team led by Andrew M. Singer, M.D., a radiologist and director of ultrasound at UMMS.
Based on the feedback from 35 residents who have participated in the workshop, the researchers determined that the art museum is an effective environment for residents to explore their observational, communication, and analytical skills. Residents reported feeling more comfortable with closely analyzing studies and that they had developed a deeper understanding of weaving findings together cohesively in order to see the overall patient picture more clearly.