Michael A King, PhD - Research Award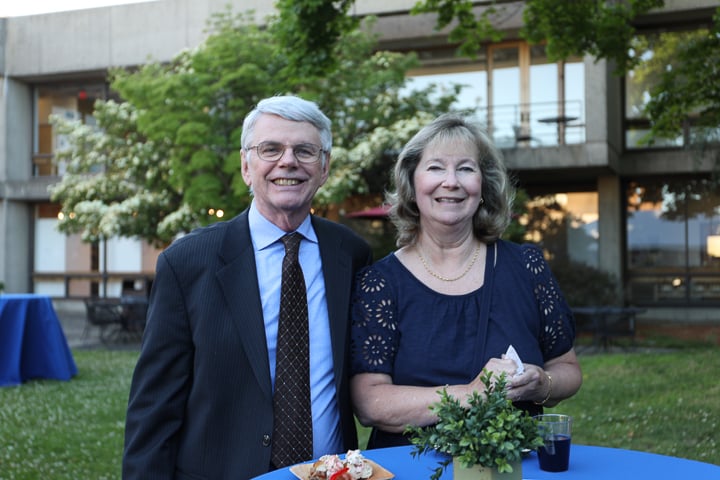 The Department of Radiology established a new research award in 2021 honoring Professor Michael A King, PhD, a long-time researcher and educator in the department. The first annual Michael A King, PhD Research Award was presented this year to Robert M. King, PhD, during the radiology graduation ceremonies on June 24.
Professor Michael A. King, PhD joined UMASS Department of Radiology in 1979 and has been continuously funded by the NIH for more than 3 decades. He is the two-time recipient of the prestigious Ed Hoffman Award from the Society of Nuclear Medicine and Molecular Imaging, of which Professor King is also a Fellow. Dr. King has more than 150 peer-reviewed publications and made tremendous contributions to the field of nuclear medicine to improve sensitivity and specificity in diagnosis whilst reducing patient dose.
Awarded annually at graduation to a trainee (medical student, doctoral candidate, resident, fellow, or post-doctoral fellow) who exemplifies (but do not have to meet all) the following characteristics demonstrating excellence in research:
High impact peer-reviewed publications, including conference proceedings
Securing extramural funding
Conducting research that changes paradigms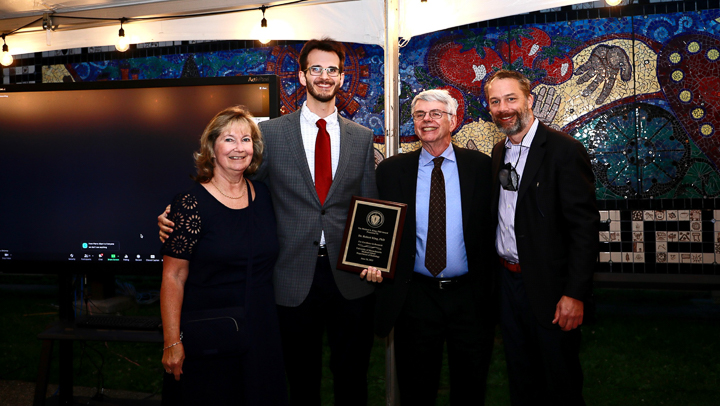 Robert M. King, PhD – 2021 Michael A King, PhD Research Award Honoree
Robert M. King, PhD is an Assistant Professor working closely with Matthew Gounis, PhD in the New England Center for Stroke Research (NECStR). He has 27 full length, peer-reviewed journal publications. Eight as first author, 21 as a PhD candidate. Dr. King has 48 conference proceedings and a $70,000 grant from Medtronic. His research about Communicating Malapposition on OCT has received positive feedback in commentary articles.
Academic Chronology
2008-present – affiliated in some way or another with NECStR (New England Center for Stroke Research)
2010 – BS Mechanical Engineering – University of Rochester
2013 – MS Bioengineering – University of Pennsylvania
2021 – PhD in Biomedical Engineering, WPI
Congratulations Robert M. King!