Joelle Wazen – Moderator for Health4TheWorld Grand Rounds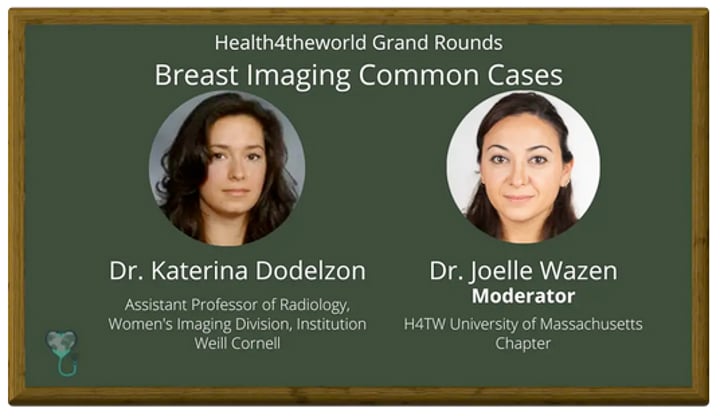 Radiology resident Joelle Wazen, MD moderated a Health4TheWorld (H4TW) international grand rounds on June 18. The lecture titled Breast Imaging Common Case was presented by Dr. Katerina Dodelzon from Weill Cornell. H4TW hosts lectures that are then posted on their website as part of a free academy for anyone to view and learn. The H4TW mission is to promote health in underserved communities globally by providing COVID-19 Humanitarian Aid, Free-of-cost Education, and Technology-driven Solutions.
Dr. Wazen is the president and creator of the H4TW University of Massachusetts Chapter.