Page Menu
Law and Psychiatry Program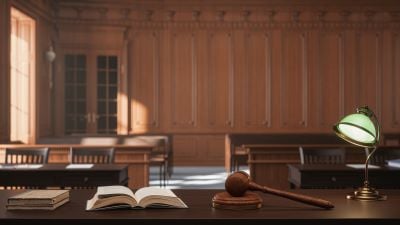 The Law and Psychiatry Program began in 1986 and is an interdisciplinary collaboration of UMass Chan Medical School faculty devoted to clinical services, research, policy, training, and technical assistance, at the interfaces of the behavioral sciences, psychiatry, psychology, and the law. The program is co-directed by Natalie Anumba, Ph.D., ABPP (forensic clinical side), and Gina Vincent, Ph.D. (research side). The Law & Psychiatry Program's research mission is to be responsive to the needs of the legal system by using implementation science methods and supports to implement screening and assessment strategies (including risk assessment and behavioral health screening) and evidence-based practices across justice settings (from diversion to re-entry) nationally. The research addresses a variety of questions that arise in the law concerning behavioral health, the risk of reoffending, and ways to assess human characteristics that are important for justice-related decisions.
Major Accomplishments:
Produced and disseminated the first (and only) Guidebook on how to effectively implement risk/needs assessment and case planning in justice settings (Risk Assessment in Juvenile Justice: A Guidebook for Implementation). Based on findings from our federally funded research in six states, agencies that followed these key implementation steps gave youth significantly less severe sentences and shorter periods of probation, reduced incarceration, increased diversion of low-risk youth from the system, and increased referrals to services that would reduce risk without increasing the risk to public safety. To date, the L&P Program has collaborated with state justice agencies in 28 states and 9 countries to implement risk assessment and the evidence-based risk-need-responsivity [RNR] approach in a manner that is effective, sustainable, and promotes racial equity.
Developed, normed, and nationally normed the Massachusetts Youth Screening Inventory-2 (MAYSI-2), the most widely used behavioral health screen in juvenile justice in the United States, to identify acute psychiatric symptoms and suicide risk among justice-involved youth. The L&P program continues to run the MAYSI-2 Headquarters to assist juvenile justice agencies with the implementation of the MAYSI-2 and training.
Improved the quality and procedures for competence to stand trial evaluations by developing and disseminating standardized instruments for adults (MacArthur Competence Assessment Tool – Criminal Adjudication) and youth (Juveniles Adjudicative Competence Instrument), and Guides for states to develop their service delivery systems and statutes.
Areas of Research: