Page Menu
Implementation Science and Practice Advances Research Center (iSPARC) Celebrates 30 Years as a MA DMH Research Center of Excellence!
On July 1, 2023, iSPARC is honored and thrilled to celebrate 30 years as a Massachusetts DMH Research Center of Excellence. Despite many changes to our Commonwealth and our nation since 1993, our Center's mission has remained a constant - to conduct, disseminate, and support the use of research in the public mental health system to enhance services for people with behavioral health conditions that promote their recovery and improve their quality of life. Our work informs, advises, and involves individuals with lived mental health experience, their families, providers, administrators, and policymakers navigating the behavioral health landscape in the Commonwealth and beyond.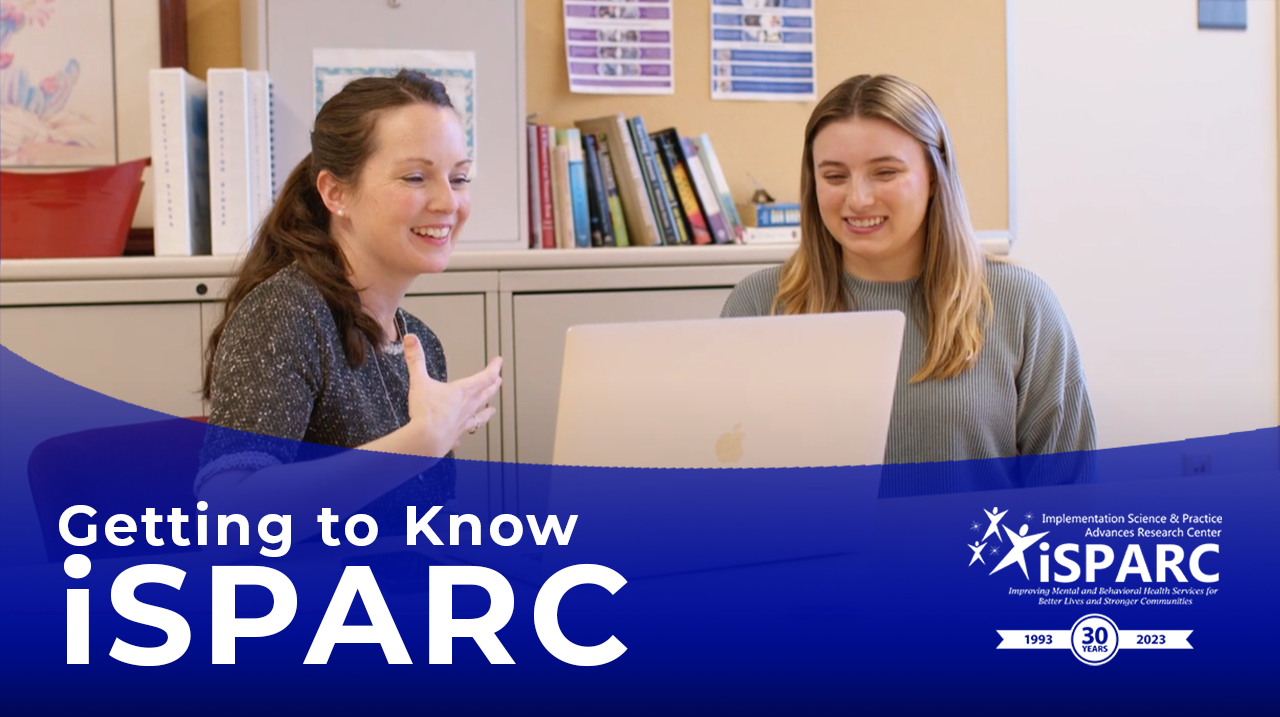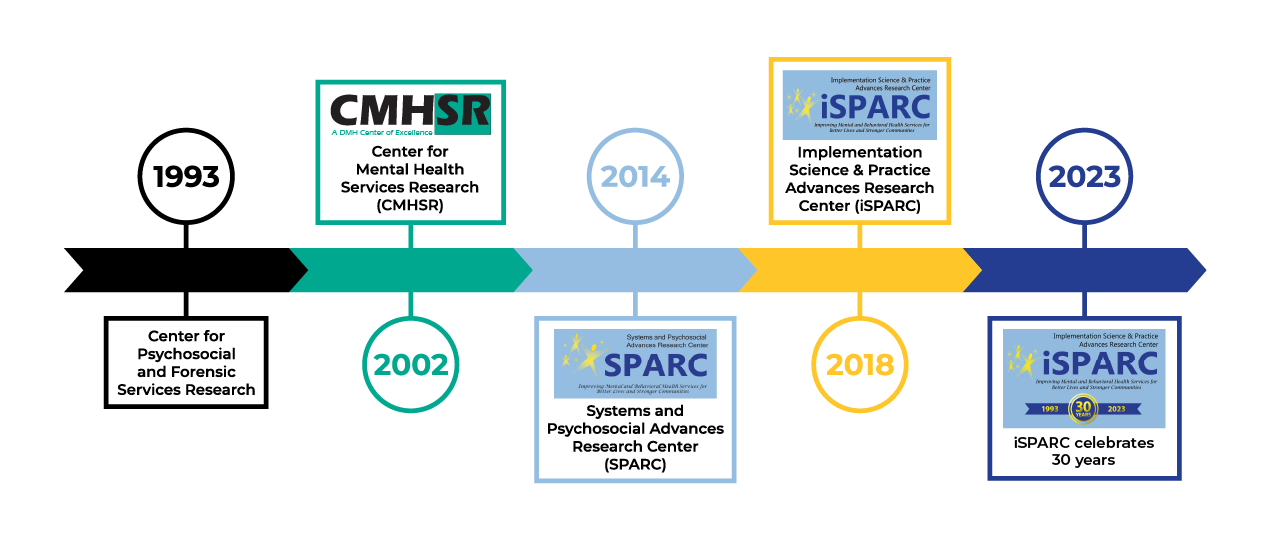 For the past 30 years, iSPARC has dedicated resources to the rapid translation of mental health services and implementation research into real-world practice. Our work has led to meaningful functional outcomes for individuals with lived experience across the lifespan. Populations we work with include transition-age youth, young adults and adults with lived experience, forensic and justice-involved populations, Deaf individuals, veterans, perinatal individuals and parents with lived experience, and children who have experienced trauma. Consistent with the iSPARC and DMH missions, many of our studies were developed in collaboration with individuals with lived experience, family members, and other stakeholders.
iSPARC features four interactive programs that work together to accomplish these goals: Stakeholder Engagement, Public Mental Health and Implementation Research, Technical Assistance, Consultation and Communications, and Workforce Enrichment which work together to accomplish our goals.