Page Menu
Center for Psychopharmacologic Research and Treatment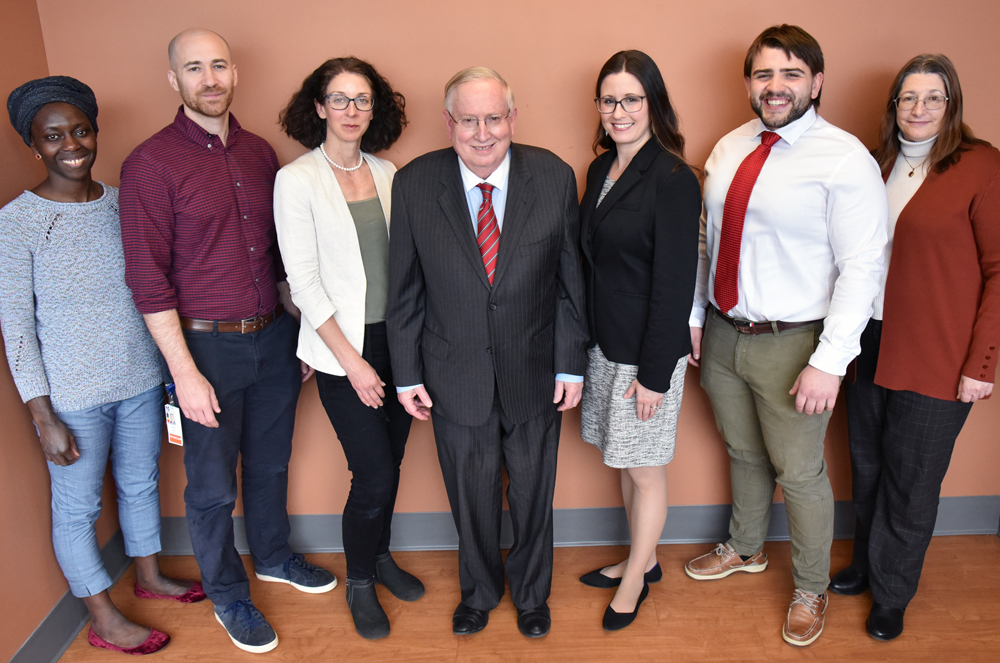 From left: Michelangela Yusif MS, Bennet Wechsler MD, Wendy Marsh, MD, Anthony Rothschild MD, Chelsea Kosma MA, Nikolas Martinez BS, Karen Lambert. Not shown: Maite Cintron Pastrana MD
The mission of the Center for Psychopharmacologic Research and Treatment is to provide state-of-the-art care for patients suffering from Mood and Anxiety Disorders and conduct research on new and more effective treatments for these disorders, and teach current and future practitioners.
The Center offers consultations as well as follow-up care. The Center offers eligible patients the opportunity to participate in clinical research projects which frequently have treatments not yet available in general clinical practice. The Center refers patients to, and works closely with, other modalities of treatment including individual psychotherapy, family therapy, and group psychotherapy.
The Center is currently conducting a number of research projects for patients who suffer from a variety of conditions. Many of the studies offer medication and physician visits at no charge to the participant.
The Center is committed to making new state-of-the-art treatments available to patients who may not have derived benefit from currently available treatments.
The Center has a strong commitment to the teaching of clinicians currently in practice, fellows, resident, and medical students. Interested physicians and medical students are encouraged to contact the Center Director regarding the opportunity to spend time with the faculty of the Center. The Center offers a Fellowship in Psychopharmacology for graduates of Psychiatry Residency Programs.
Inquiries regarding the Center's mission and activities should be directed to the Center Director, Anthony J. Rothschild, M.D.