Page Menu
Division of Child and Adolescent Psychiatry
Welcome to the Division of Child and Adolescent Psychiatry!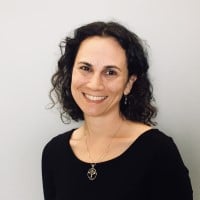 Yael Dvir, MD

Vice Chair and Director
Child and Adolescent Psychiatry
Associate Professor of Psychiatry and Pediatrics

Message from the Director: In the UMass Memorial Health Division of Child and Adolescent Psychiatry, we strive to provide youth focused and family centered care to children, adolescents and their families who reside in our diverse communities of Massachusetts and Central New England. We do so by engaging in our broad culturally sensitive education, clinical, and research mission areas.
Education
The Division of Child and Adolescent psychiatry at UMASS Chan Medical School is actively involved in training future physicians, psychiatrists, psychologists, psychiatric nurse practitioners, and other allied professionals. We contribute to significant workforce development through: 1) clinical experiences for medical students (outpatient and inpatient third year clerkship placements, flexible clinical experiences for fourth year medical students, and opportunities to become involved in research and capstone projects), 2) clinical training for psychiatry, pediatric, and family medicine residents, and 3) a Child and Adolescent Psychiatry Fellowship training program with three child and adolescent psychiatrists per year. Many of our trainees choose to practice in Central MA. In addition, our faculty are involved in educational endeavors with our community partners – families and professionals alike.
Learn more about the Child and Adolescent Psychiatry Fellowship here.
Clinical Services
We provide a system of care that is committed to young people who struggle with psychiatric conditions amid the myriad challenges of transitioning toward adulthood. Working together with youth and their families, and partnering with state and local agencies, we provide comprehensive services along a continuum of care to improve and transform lives. Our dedicated clinicians provide comprehensive evaluations and offer a wide range of evidence-based interventions across a variety of settings, including outpatient services, continuing care programs, and expert consultation to pediatricians, other primary care providers, schools, and a variety of child and family serving systems of care.
Learn more about our Clinical Services here.
Research
The Child Trauma Training Center (CTTC) is a statewide program within the Department of Psychiatry, funded predominantly through the Substance Abuse & Mental Health Services Administration (SAMHSA), the National Child Traumatic Stress Network (NCTSN) 2012, the Department of Mental Health, the Lookout Foundation and others. In addition, the Resilience Through Relationships Center is a national center focused on addressing impaired caregiving for children and their parents/caregivers when caregiving has been impacted by parental substance misuse, parental mental health problems, or child neglect.