Page Menu
Psychiatry Grand Rounds
UMass Department of Psychiatry Grand Rounds take place each Thursday of the month from 12:00 pm - 1:00 pm. and are located in the Lazare Auditorium (1st floor - Medical School Building, S1-607, near the library) unless otherwise indicated. Rounds are attended by faculty, residents, and professional staff, and are also open to the public. For additional information or if you are interested in being a speaker, please contact Dr. Anthony Rothschild, Grand Rounds Committee Chair, or Karen Lambert, Grand Rounds Coordinator, at 508-856-5928, or via email: Karen.Lambert@umassmed.edu.
SEPTEMBER 2022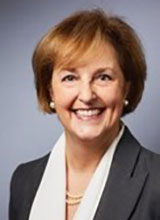 THURSDAY SEPT 8, 2022
"State of the Department of Psychiatry 2022-2023"

Speaker: Kimberly A. Yonkers, M.D.
Katz Family Chair, Department of Psychiatry
Professor and Chair, Department of Psychiatry
UMass Medical School/UMass Memorial Medical Center
THURSDAY SEPTEMBER 15, 2022

"Emerging Findings on the Role of Lithium and Other Psychiatric Medications in the Treatment of Patients At Risk for Suicide"

Speaker: Eric Smith MD, VA National Bipolar Telehealth Program Psychiatrist & Suicide Prevention Researcher
Center for Healthcare Organization and Implementation Research (CHOIR), VA Bedford Healthcare System
https://umassmed.zoom.us/rec/share/wq9fJjECOsO5xjkeMCYqZzdJ-wP331oe3gGN05YiD8Rz-GE-a1pRR2dO1kl107ap.tJ8p_TPgJrURxsvM
Passcode: X=8dHC?2Gb
THURSDAY SEPTEMBER 22, 2022

Visiting Professor Series

John F Sullivan MD Memorial Lecture
"A Neuro Psychiatric Approach to Functional Neurological Disorder"

Speaker: David L. Perez MD, MMSc, FAAN, FANPA
Associate Professor, Harvard Medical School, Director, Functional Neurological Disorder Unit, Director, FND Research Program, Departments of Neurology & Psychiatry, Mass General Hospital
https://umassmed.zoom.us/rec/share/ev8fPzMtwlfZsyinsv-9mDm6fdUSsfjAKniqZe2wZ6o5Hv6eDS6x4ooAE9j1dvIB.P16aGx0SNPkzrLZy
Passcode: D=EB5TBGpY
THURSDAY SEPTEMBER 29, 2022

New VISTA Curriculum Team Presentation

Speakers: Patricia L Seymour MD, Associate Professor,
Family Medicine and Community Health,
UMassMemorial Medical Center/UMass Chan Medical School
Team Member: Melissa Fischer, MD, Professor, Department of Medicine, UMass Chan Medical School Professor & Associate Dean for Undergraduate Med Ed, Associate Dean for Curriculum Innovation & iCELS, UMass Medical School
Team Member: Manas Das MD, Associate Professor, Radiology, Director of Clinical Anatomy, Director of Embryology and Director of Histology, Division of Translational Anatomy UMass Chan Medical School
Team Member: Ashton Gunn, MEd, Director for Accreditation, QI, and Special Projects, UMass Chan Medical School
OCTOBER 2022
THURSDAY OCTOBER 6, 2022
Visiting Professor Series

"Crisis and Opportunity: Youth Mental Health"

Speaker: Warren Y.K. Ng MD MPH, Medical Director, Outpatient Behavioral Health NYPH-CUMC NYP Behavioral Health Service Line, Clinical Innovation Officer, Director of Clinical Services, Child and Adolescent Psychiatry, Professor of Psychiatry at CUMC
THURSDAY OCTOBER 13, 2022
"Biomarkers of Neuro-Psychiatric Disorders based on EEG and fNIRS".
Speaker: Mo Hammad Modarres PhD
Assistant Professor, Department of Psychiatry, Morningside Graduate School of Biomedical Sciences, Department of Neuroscience, UMass Chan Medical School
THURSDAY OCTOBER 20, 2022
"Substance Use Disorders in Pregnant & Postpartum Women"

Speaker: Katherine M Callaghan MD
Assistant Professor, Obstetrics and Gynecology, Psychiatry
UMassMemorial/UMass Chan Medical School
THURSDAY OCTOBER 27, 2022
Visiting Professor Series

"New Pharmacologic Approaches to Early Psychosis: Taking Aim at the Hippocampus"

Speaker: Don Goff MD
Marvin Stern Professor of Psychiatry, Department of Psychiatry at NYU Grossman School of Medicine
Vice Chair for Research, Department of Psychiatry
THURSDAY NOVEMBER 3, 2022
"My Research and Thoughts on Infant Relational Health: The Still-Face Paradigm, Neurobehavioral Profiles, and Parenting"
Speaker: Edward Tronick PhD, Professor of Psychology, Department of Psychiatry, UMass Chan Medical School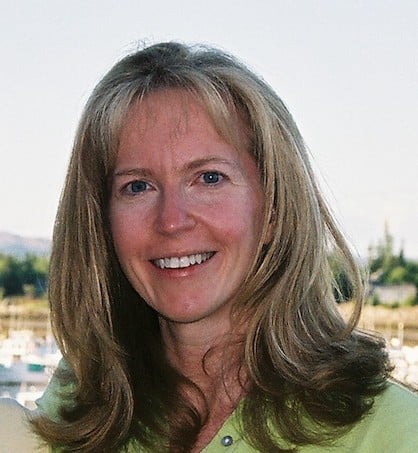 THURSDAY NOVEMBER 10, 2022
"Lessons Learned from Research and Implementation of Fitness Promotion Programming for People with Serious Mental Illness"
Speaker: Sarah Pratt, PhD
Associate Professor in Psychiatry, Geisel School of Medicine at Dartmouth
Principal Scientist, Director, Center for Collaborative Mental Health Research Dartmouth-Hitchcock​, Dartmouth Hitchcock
THURSDAY NOVEMBER 17, 2022
"Overlooked "Concussions+"; Examining the Intersection of Intimate-Partner Violence and Acquired Brain Injuries."
Speaker: Eve M. Valera PhD, Director, Valera Lab, Psychiatric Neuroscience Division Department of Psychiatry, Associate Professor in Psychiatry, Harvard Medical School, Research Scientist, Massachusetts General Hospital
THURSDAY NOVEMBER 24, 2022
NO GRAND ROUNDS

DECEMBER 2022
THURSDAY DECEMBER 1, 2022
"Neurodevelopmental Underpinnings of Depression, Self-Injury and Suicide Risk in Youth: Ideas to Guide Treatment Design".

Speaker: Kathryn Cullen MD
Associate Professor, Department of Psychiatry and Behavioral Sciences; Director, Child and Adolescent Psychiatry Division, University of Minnesota
Masonic Institute for the Developing Brain (MIDB)


THURSDAY DECEMBER 8, 2022
NO GRAND ROUNDS - ACNP
THURSDAY DECEMBER 15, 2022

Speaker: Brian P Daly MD, Associate Professor of Psychiatry
Chief Medical Officer, UMassMemorial Health's Community Healthlink (CHL)
THURSDAY DECEMBER 22, 2022
NO GRAND ROUNDS
THURSDAY DECEMBER 29, 2022
NO GRAND ROUNDS
JANUARY 2023
THURSDAY JANUARY 5, 2023
Speaker: Howard Nguyen DO, PGY-4
Program Chief Resident and Geriatric Psychiatry Chief Resident
UMass Chan Medical School/UMassMemorial Health Care
THURSDAY JANUARY 12, 2023
NO GRAND ROUNDS
Curriculum Retreat
THURSDAY JANUARY 19, 2023
Speaker: Taylor Young MD MA PGY-5
Chief Resident in Neuropsychiatry
UMass Chan Medical School/UMassMemorial Health Care
THURSDAY JANUARY 26, 2023
Speaker: Joshua Kriegel MD, PGY-4
Chief Resident in Outpatient Psychiatry
UMass Chan Medical School/UMassMemorial Health Care
FEBRUARY 2023
FEBRUARY 2, 2023
Speaker: Alair Newman DO, PGY-4
Child Fellow
UMass Chan Medical School/UMassMemorial Health Care
THURSDAY FEBRUARY 9, 2023
Speaker: Erica Sorrentino DO MA, PGY-4
Chief Resident in Psychiatric Assessment
UMass Chan Medical School/UMassMemorial Health Care
THURSDAY FEBRUARY 16, 2023
Speaker: Sarah Palmer MD, PGY4
Child Fellow
UMass Chan Medical School/UMassMemorial Health Care
THURSDAY FEBRUARY 23, 2023
Speaker: Bennett Wechsler MD, PGY-4
Chief Resident in Inpatient Psychiatry and Psychopharmacology Research
UMass Chan Medical School/UMassMemorial Health Care
MARCH 2023
THURSDAY MARCH 2, 2023
Speaker: Kevin P. Hill, MD, MHS
Director, Division of Addiction Psychiatry
Associate Professor of Psychiatry, Harvard Medical School
THURSDAY MARCH 9, 2023
Speaker: Prerna Moorjani DO, PGY4
Child Fellow
UMass Chan Medical School/UMassMemorial Health Care
THURSDAY MARCH 16, 2023
Michael Thase MD, Professor of Psychiatry
Director, Mood and Anxiety Section
University of Pennsylvania, Penn Presbyterian
THURSDAY MARCH 23, 2023
Speaker: Suliman S. El-Amin, MD
Child & Adolescent Psychiatry
Department of Psychiatry
UMass Memorial Health - Marlborough Hospital
UMass Memorial Medical Center
MARCH 30, 2022

Charles B. Nemeroff, MD, PhD
Matthew P. Nemeroff Professor and Chair Department of Psychiatry and Behavioral Sciences, Mulva Clinic for the Neurosciences
Director, Institute of Early Life Adversity Research
President, Anxiety and Depression Association of America
THURSDAY APRIL 6, 2023
SHRIVER LECTURE
THURSDAY APRIL 20, 2023

Speaker: Sarah Y. Vinson, M.D., F.A.P.A.
Triple Board Certified Child & Adolescent, Adult and Forensic Psychiatrist
Program Director, Child & Adolescent Psychiatry Fellowship
Associate Professor of Psychiatry and Pediatrics, Morehouse School of Medicine



THURSDAY APRIL 27, 2023
NO GRAND ROUNDS
PSYCHIATRY RESEARCH DAY


MAY 2023
THURSDAY MAY 4, 2023
Semi-Annual Thompson-Hall Lecture
THURSDAY MAY 11, 2023
NO GRAND ROUNDS
FACULTY RETREAT
THURSDAY MAY 18, 2023
ANNUAL DEBRA JANSSEN LECTURE
Speaker: Michael T Sorter MD
Director, Division of Child and Adolescent Psychiatry
Professor, University of Cincinnati, Department of Pediatrics
THURSDAY MAY 25, 2023
NO GRAND ROUNDS - APA
JUNE 2023
THURSDAY JUNE 1, 2023
NO GRAND ROUNDS
RESIDENT RETREAT
THURSDAY JUNE 8, 2023
BRISCOLI
Choi-Kain, Lois W.,M.D.
Director, Gunderson Personality Disorders Institute
Director, Gunderson Personality Disorders Institute Research Program
Assistant Professor of Psychiatry, Harvard Medical School
Distinguished Fellow, American Psychiatric Association
THURSDAY JUNE 15, 2023
NO GRAND ROUNDS
RESIDENT GRADUATION