RLI Leadership Summit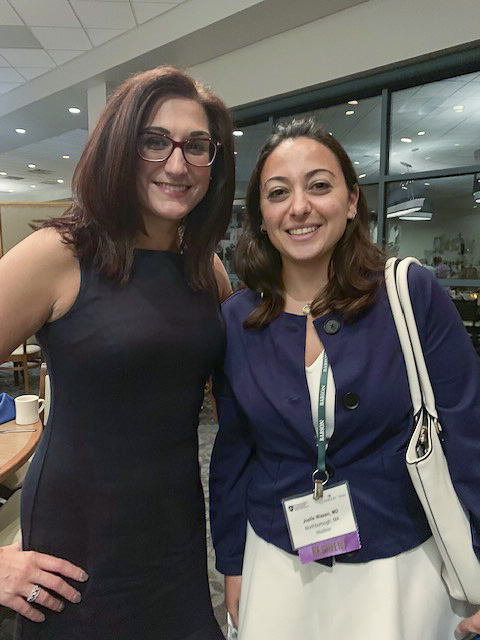 Dr. Carolynn DeBenedectis and Joelle Wazen, MD, a 3rd year resident, attended, the Radiology Leadership Institute's 2019 Leadership Summit. Joelle was able to attend the meeting after she won a scholarship from the Massachusetts Radiologic Society to fund her meeting attendance. Dr. DeBenedectis attended as part of the SCARD LEAD program. In addition Dr. DeBenedectis was a speaker and panelist for the Saturday Sept 7th afternoon session on "You are Your Brand: Personal Branding to Drive Growth." In addition Dr. DeBenedectis graduated from the LEAD program on Saturday concluding her year in the program.
The RLI Leadership Summit, which took place this year Sept 6-8, is the only leadership training program in radiology that is designed in close collaboration with business school experts to bring to bear the best business theories and research on how to improve your practices and departments.
LEAD is uniting and empowering women from both academia and industry to elevate their role in leadership and to advocate for current and future women leaders through education, mentorship and dialogue. LEAD Program Goals are to: Increase the number of women in leadership roles within Radiology, specifically women chairs, and GE Healthcare via a focused development program that incorporates leadership training, real life experiences and a network of high potential women leaders. To create an opportunity for healthcare providers and industry to align around similar diversity challenges and opportunities.