Letter from the Chair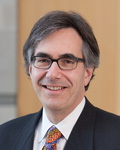 Dear All,
The Pats are no longer undefeated - but the department has had a great first half of the fall season. We were the first in New England to use a new device to treat intracranial aneurysms, expanded Radiology services at Health Alliance and received letters of praise from grateful patients. We speed mentored, participated in a Radiology Interest Group at the UMMS activities fair, created podcasts, sponsored UMMS student summer projects, learned leadership skills at the Radiology Leadership Institute and joined ACR committees. We reconnected with former colleagues at national meetings, advocated for awareness of male breast cancer, welcomed new faculty and staff, congratulated Steve Baccei on his new role as Associate CMO for UMMMC and named the fellowship office in honor of Kathy Delongchamp's 40+ year service to UMass. We welcomed a visiting scholar from Mongolia and sent our residents to China; and we sponsored children to attend summer camp at the Boys and Girls club of Worcester.
Can't wait for the second half. Thanks for everyone's efforts!
Best,
Max