IR Student Symposium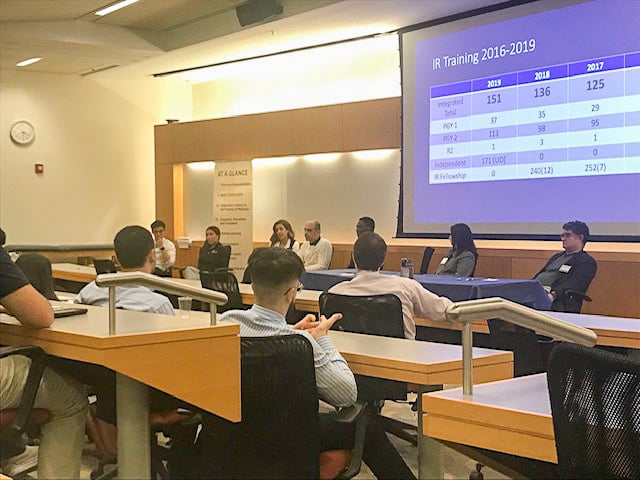 Radiology Residents Drs. Roberto Kutcher-Diaz, Yara Younan and Jojo Yeboa participated in an Interventional Radiology symposium at Brown University. Two UMMS Medical Students also attended.
The symposium was organized by the Interventional Radiology Student Interest Group at Brown. Medical students from various universities in the northeast attended introductory lectures on IR. Attendings from Boston Children's, Brown, Yale, and MGH gave brief lectures on a broad range of IR topics: from Peds IR to uterine fibroid embolization to portal hypertension.
In hands-on workshops, Yara, Jojo and Roberto (along with Brown residents/fellows) showed students how to perform ultrasound-guided biopsies using gelatin and grapes models. At the end of the day, they participated in a panel on IR training, applying to IR, and their experiences as residents.