Steven Baccei - Associate Chief Medical Officer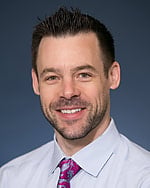 Steven Baccei, MD has accepted a position as Associate Chief Medical Officer at UMass Memorial Medical Center. In this role, Drs. Baccei and fellow ACMO, Dr. Kimberly Eisenstock will work on key Medical Center priorities which require physician leadership, including activities related to the development and execution of critical Medical Center clinical policies and best practices, as well as leadership on essential Medical Center committees. They will also provide physician leadership on work related to patient experience, patient advocacy and efforts surrounding improving patient flow and capacity, among other crucial Medical Center functions.
Dr. Baccei is an Associate Professor and the Department of Radiology Vice Chair for Quality, Patient Safety and Process Improvement.