Sonographer Taryn Harding Praised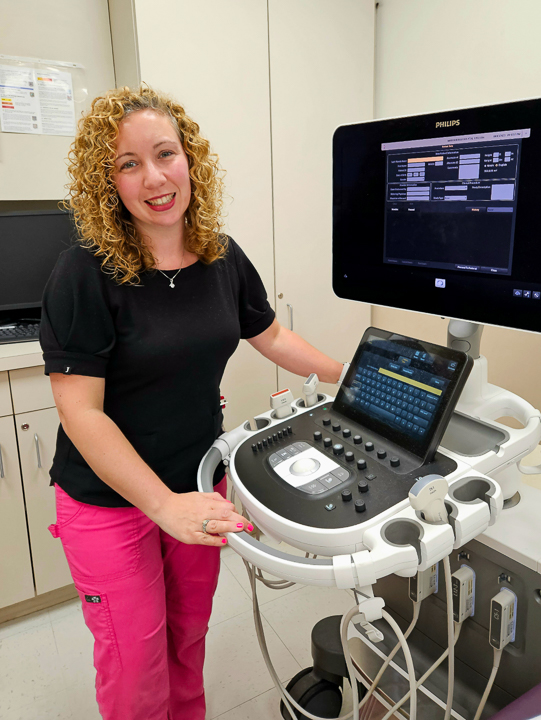 Steven Birnbaum, MD, FACR, CCD, in the divisions of Community Radiology, Breast Imaging and Musculoskeletal Imaging sent a letter to department chair, Max Rosen with the following praise.
Taryn Harding, a sonographer at Marlboro, is an exceptional sonographer who did a great job on a gallbladder case, done portably and had limited sonographic windows anteriorly. I showed Joe Ferruci the case and he loved it, thought it was a Mirrizzi syndrome (as he called him, his favorite radiologist!)
Taryn's response to the praise:
"Thank you so very much. Thank you to Dr. Birnbaum for sharing the case and the praise! As challenging as it can be, I truly love my job. Performing an ultrasound is like being a detective and a photographer, two of the best parts about being a sonographer. I greatly appreciate the recognition. Because I enjoy photography and helping people, I feel like it is my calling."
Taryn Harding, is a Registered Diagnostic Medical Sonographer (RDMS) through the American Registry for Diagnostic Medical Sonography (ARDMS). She scans general ultrasound at Marlborough Hospital and breast ultrasound at the Marlborough Women's Imaging Center. She has been a sonographer for 16-years and has worked at Marlborough Hospital for six of those years. She is a wife, mom of three busy children, and loves her Miniature Schnauzer.